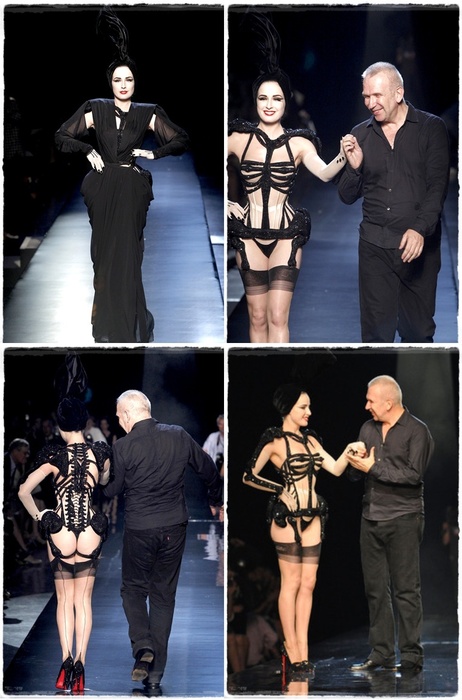 I'm in love with Dita Von Teese. Notorious for her glamorous burlesque performances, she has an all-day, every-day devotion to retro style from head to toe that is matched by no-one.
A MAC Cosmetics spokesmodel and bombshell with designer love for Marc Jacobs and Christian Dior, she seems to have her finger on everything within reach. It's also all her own, notably saying "…the one time I hired a stylist, they picked up a pair of my 1940s shoes and said, 'These would look really cute with jeans.' I immediately said, 'You're out of here."
The only person we know works directly for Dita is Catherine D'lish – her best friend and designer/collaborator of all her on-stage costumes.
She has walked fashion weeks for Moschino Cheap & Chic, Heatherette, Giambattista Valli, and Jean Paul Gaultier (as you saw yesterday.) Gaultier's show was especially fabulous thanks to the va-va-voom of von Teese's sartorial striptease. Click for more.