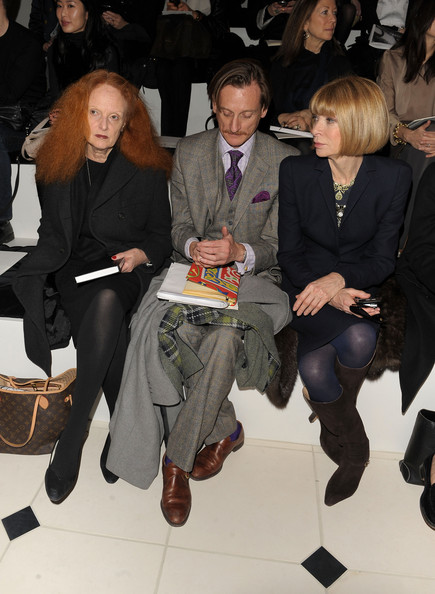 Like I expected, the upcoming season of Gossip Girl is shaping up quite well.
Every New Yorker is dying with excitement over Vogue's big shopping event on September 10th, Fashion's Night Out. Why? Invitations are elite, and it's basically a city-wide shopping party thrown by Anna Wintour. This year, in addition to CBS' one-hour special featuring parties and live performances at stores around town, the CW will include Fashion's Night Out as a plot point in two episodes of Gossip Girl airing in September.
Here's the kicker, Vogue editors Hamish Bowles (the love of my life) and Lauren Santo Domingo filmed cameos yesterday in scenes where they prepare for the merchandising madness. Insane!