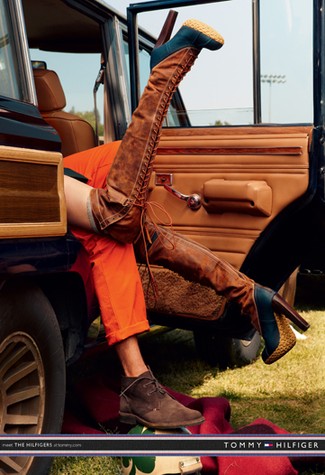 "This is the first campaign to truly capture the brand's 25-year heritage of twisted, pretty American sportswear," Hilfiger told Women's Wear Daily.
While I disagree with any comment that Hilfiger has ever been 'twisted', it has always been the ultimate in pretty preppy and I am loving where they're taking it. With this Fall 2010 campaign, sixteen model 'So-and-so Hilfigers' are going to be represented through Facebook, Twitter and special online features, let alone the expected 10-page spreads in Vogue, GQ, Harper's Bazaar and Vanity Fair. It's a tasty tailgate.
I love when fashion and media can combine and get away with it. Click for a sneak peak of the family portraits.