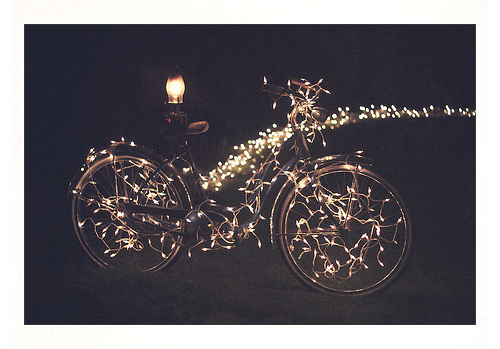 Considering I sometimes spend over £100 a month in travel, London's newest travel scheme has me pedalling for joy. Paris got the Velib, Montreal got the Bixi and London got the Barclays Cycle Hire Scheme (A+ for originality, guys).
As of today, for just £45 a YEAR (roughly 1/24th of my current costs) I now have access to over 6000 bikes across my beloved city. With this comes new Barclays-blue cycle lanes called "Barclays Cycle Superhighways", two of which recently opened – with another ten to come before the Olympics – that give safe and direct routes from the city suburbs to the centre. The first 30 minutes are always free, with the fee rising from £1 after the first hour. Basically, as long as you dock your bike and then pick up a new one if you are riding for more than thirty minutes, you get incredibly cheap travel and fitness in one.
Hooray being able to put hundreds of your saved £ towards some new clothes, and having a healthier body to show them off.
P.S. Feel free to check out more London love at Smitten by Britain where I have guest-posted this week on the Carnaval del Pueblo!