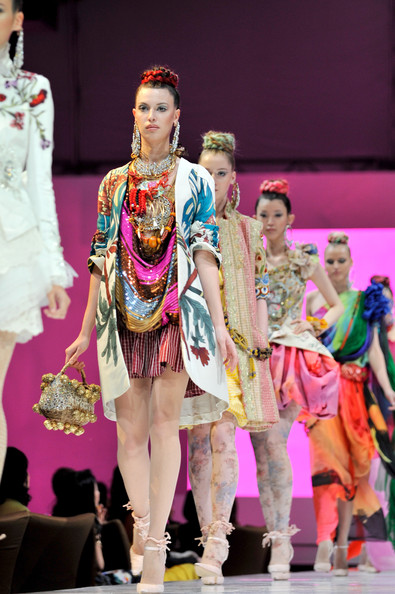 Christian Lacroix has been struggling as a brand. Now separated from the original designer, the brand is working to be modernized and pull itself out of debt (as many brands are currently having to do) by apparently charging less.
Head honcho of Lacroix – Sacha Walckhoff – was recently quoted as saying:
"…what I've been wanting: to get people to touch Lacroix at last. Brands like Target and H&M would be ideal for that. Of course, I won't do a couture dress for a mass retailer, but to do a small collection for one would be lovely. I'm open to it. Lacroix is luxury, but the brand's DNA, as the Spring 2011 collection shows, is about mixing the luxurious and the rough. This creates a large territory to play and craft something everyone could love."
I would certainly be in that queue. Thank goodness these collaborations are becoming so prevalent!