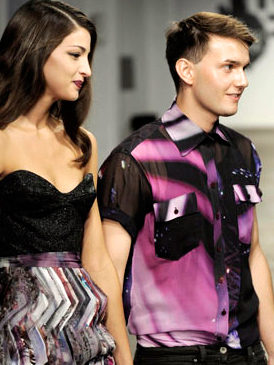 William Tempest is joining New York Fashion Week!
This obviously means we miss out on his spring/summer 2011 collection showcase in London Fashion Week (sad face!), but it is a great feat for the young designer.
He commented by telling Vogue UK, "Showing on-schedule in New York is a fantastic opportunity for me to present my collection to the press, buyers and stylists in the US. New York has such an amazing and positive energy and I can't wait to show my collection there."
"The US is a huge market," he continued, "and I am really looking forward to working with my sales team to help develop the label over there – which showing in New York will give us the platform to do."
Congratulations to this uber-talented man – I can't wait to see his show!