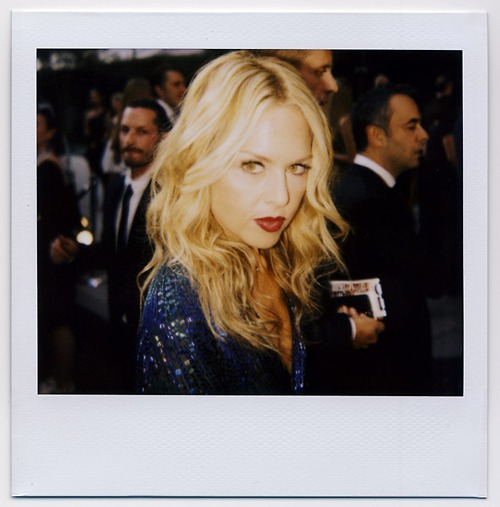 Rachel Zoe is the fashion stylist of fashion stylists. She has not only worked with all of our celebrity favourites but seems to be the magic behind their perfected wanton styles. In an expected update, it has been revealed that she has teamed with LF USA on a namesake collection of shoes, accessories and apparel for Fall 2011.
Enjoy this snippet of a new interview with WWD while you wait:
Best vintage find:
A 50-cm. Birkin bag in chocolate brown and detailed with hardware. 
"I found it in Paris, and it looked like it had never been used. Such a score."
Trend I wish would go away:
Neon or acid wash.
Favorite guilty pleasure:
Baking. "I make everything from banana bread to brownies. Using a mix is cheating."
Favorite Twitter feed:
"Love Magazine."
Biggest fashion mistake women make:
Over-accessorizing. "For instance, if animal prints are the trend and they wear the hat, jacket and bag."
Best shopping city:
Paris. "I do so much damage when I'm there. It's in euros, so it feels like play money."
I unwind by …
"Sitting around in my bathrobe. I'll watch old movies and have a 'shut in.' I won't leave my house for 24 hours. I'll order food and hang out with my husband."
Red-carpet must-have:
Brian Atwood's Maniac style in nude patent. "It looks good on everyone."
My nighttime routine:
"I watch reruns of 'Friends' 
every night. It's how I decompress before I go to bed."
The actress I'd like to play me in a movie:
"I know it sounds crazy, but Jennifer Garner. She knows me so well."
Oh, P.S. The Rachel Zoe Project is new tonight in the U.S., "…literally".