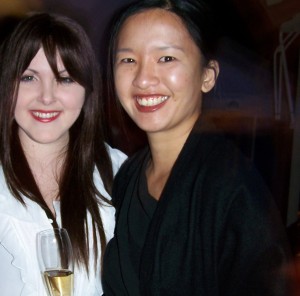 Last Thursday evening, I stilettoed my way to Marlborough House for The Earth Awards. For those who are in the grey, The Earth Awards is an 'aspirational platform for consumer-driven ideas that challenge designers and innovators to build a new economy'. It is the only truly global awards dedicated to identifying viable designs which have the potential to improve our quality of life and build a new economy.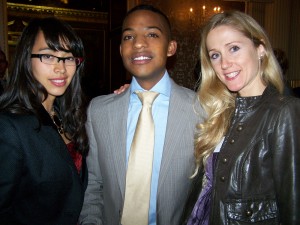 The selection committee in itself is made up of world-leading entrepreneurs, designers and thinkers, including Paola Antonelli (MoMA), Sir Richard Branson, Graydon Carter (Vanity Fair), Tony Chambers (Wallpaper*), Julie Gilhart (Barneys), Diane von Furstenberg and Dilys Williams (Center for Sustainable Fashion).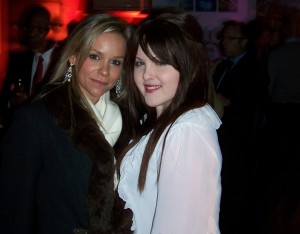 David de Rothschild hosted the gorgeous affair after very recently returning from his epic trip on the Plastiki (Google it). My chilly London fingers were crossed for Texan-born Jamie Lim to receive the overall award as her bamboo "Kayu" eyewear had been selected from over 500 entries to be shortlisted as one of six finalists, obviously in the Fashion category. Kayu was designed as an ethical fashion statement. In addition, proceeds from her line of bamboo sunglasses fund sight-restoring surgeries in India on a one-for-one basis. The beautiful and gracious Lim founded Kayu in 2007 with a vision of moving fashion beyond aesthetics. This year she premiered handbags (seen below) that will follow in her eyeglasses footsteps, as sales are being used to purchase school supplies for Cambodian children.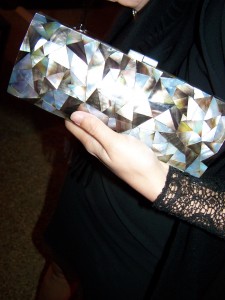 "The key is that each bag funds one backpack, each sunglass funds one eye surgery. The concept of one-for-one appeals to consumers more than, say, 20% of profits being earmarked for charity projects", said Lim. While Jamie didn't win overall, all six of the recipients would have deserved it so I wish a huge congratulations to them all. It was an incredible evening and it is beyond exciting that the idea of 'sustainable fashion' is gaining currency; hooray!