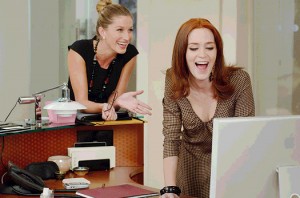 Courtesy of Franca Sozzani (Vogue Italia).
"Hard to say because like any other job there aren't set rules but many variables. It's not something negative but an 360 degree opening on how to move around. It's true that to work in a magazine you don't need a degree or a study course, but I do believe culture is very important. You can survive without it but in time you might drag yourself to a stop. First you need to know what jobs are available in a magazine.
Journalist
Fashion or actuality (cinema to art, music, to lifestyle), you need to know how to write, and also have some knowledge about things, an education. Literary, literature and philosophy, languages, it doesn't matter, the important thing is to study and learn.
Keep yourself up to date by reading the papers, books, not only best-sellers, also things that help you understand what's going on around the world: biographies, essays, literature from around the world. Everyone thinks they can write about fashion, but it's not true. Educated quotes better the quality of the magazine and prevent it from being common. Studying also helps to develop a work method, knowledge and culture with their references also help creativity.
Fashion Editor
You don't need to have studied something in particular but to have at least a fashion history and photography course on your belt, it should be mandatory! Anyone can match a sweater with a jacket. It's true, creativity comes from an innate instinct that recognizes what's beautiful, an editor doesn't need to study, however, there are many interesting courses in Italy if you would like to pursue this path.
Not everyone who attends these schools, academies, universities, will become a stylist, but they will be able to recognize a fabric, how a dress is made, how to move around a creative industry.
I know most of the stylists of the world, and sometimes when I hear them talk, it surprises me how they end up doing a great job on sophisticated and beautiful shoots.
They barely can speak their own language. With their natural talent they work well with magazines, make a good salary thanks to all of the publicity, but they don't get to do more. If they do, they usually don't resist long and stay in the stylist category forever without ever making the jump. Fashion is culture, it's more and more combined with cinema and music. If you lack in knowledge, you end up not understanding all of the things happening around you and therefore not putting them in your shoots. Culture is quality.
Art directors and graphic designers
It's a must to have studied graphics, but also having knowledge in photography. If you don't need a degree, you at least need to know about past art directors, the ones of today, and know a lot about the magazine world. Not to copy anything, but it's a know-how that helps putting the grounds, creating new pages, and why not fonts. Information, because graphics have to put into light the content: if we don't understand what's written, graphics are merely a style exercise.
Beauty Editor
Same thing as for the fashion editor, a special knowledge of
cosmetics
, this can happen by working in the magazine as an
assistant
to someone.
Events
The papers, and especially Vogue Italia, organize a lot of events for special launches, to show the work of a photographer, to launch a movie, or a website, for benefits, and so on. There are three main roles: the one that organizes it, the one that creates it, and the press office. Everyone has its own role in synergy with the other. What should one study to manage an event? Experience. And how? There are degrees in communications, each school has at least a course for it. Are they helpful? Yes to have an education. You learn notions and methods. In your daily work however, you develop a good sense for things because fashion has its rules and codes. Becoming someone's assistant, or helping as an intern helps to understand the mechanisms.
How much are the internships worth? A lot. They train you and help you enter the work force. I know how hard it is to find papers and magazines that give you this possibility; this is why we at least try to give space to as much internships as we can. We will keep on doing this, try to give you a hand when possible."