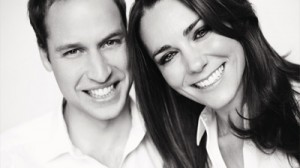 Want to look like Kate Middleton? Let me break down Kate's signature look for you:
Fully-lined eyes, except for the waterline.
Smoky grey/pewter eyeshadow
with a reflective property (the closest a royal will ever get to glitter eyes).
Lots of mascara.
Filled-in brows
, natural shape.
Coral blush. (I wouldn't be surprised if it was NARS Orgasm Blush
).
A glossy nude lipstick – looks similar to L'Oreal's sheer pink lemonade
..
Dewy foundation, like Clinique's Dewy Smooth
with has perfectly balanced pink tones.
Kate Middleton's Wedding Make-Up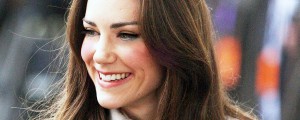 My cosmetic predictions/aspirations are Photoshopped above! To stay true to the 'Middleton look', the eyes had to be the focus. Since weddings often call for tears, the ageing undereye kohl liner had to be replaced with a soft smudge of waterproof eyeliner in a very light shade. (Can't have photos with lines down the face, can we Princess?) Make-up will have to be heavier to not be washed out via flash photography, therefore a strong, semi-winged upper line will keep the attention on her peepers. A stark white wedding dress allows perfection in a pinker blush, softly lined lips, and coffee-coloured smoky eyes.