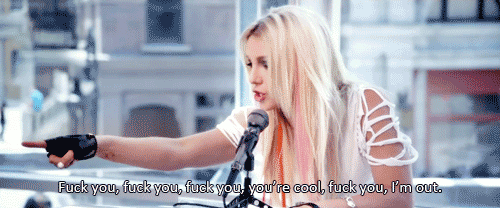 I am starting to realize Britney Spears can do no wrong in my eyes. Even though many elements of her latest video – "I Wanna Go" – are eyebrow raise-inducing, the dark sense of humour and tongue in cheek references Britney The Brand more than redeem her.
What goes on? Cyborgs, a Mickey Mouse-ears wearing skeleton, Guillermo from Weeds seductively pouring milk over his body, an easter egg for "Crossroads 2: Cross Harder", a Thriller eyeball homage, a paparazzi cuss-out, a quote from "Half Baked", and a punked out Baby One More Time-esque schoolgirl outfit (with spiked Louboutins and studded Doc Martens!)
Wacky, wonderful, and a pretty flawless tune by Britney standards (no point in expecting the vocal solidarity of Adele or the whimsical grooves of of Montreal, right?).