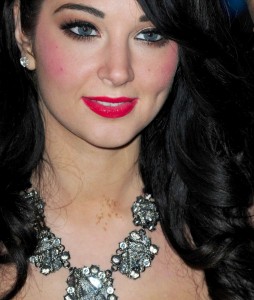 Since you are one post away from the chance to win a Premium Professional Makeup Kit from Sigma (worth $149), I thought the best way to prove product power was through a make-up tutorial! Inspired by Tulisa Contostavlos, the new judge of X Factor, I have created a step by step guide to a daytime version of her punchy, retro makeup.
1. Prep skin with Smashbox photo finish oil-free primer.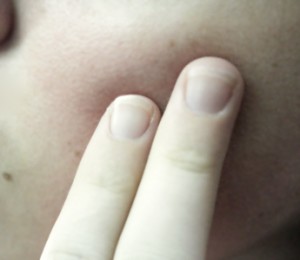 2. Apply liquid foundation with Sigma's F65 brush. It's a large concealer brush but is perfectly tailored to spread liquids without soaking product in or creating streaks.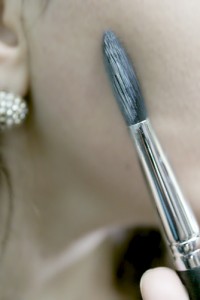 3. Apply concealer – Bobbi Brown's is amazing – with the F75 Sigma brush.
4. Set your face with a loose translucent powder using Sigma's F20.
5. Put white eyeshadow on your eye's inner corner and browbone with the E45 brush.
6. Use champagne shimmer from lid to crease and lower lash line using Sigma's E50.
7. Sweep dark brown eyeshadow on your lower lashline with the E20.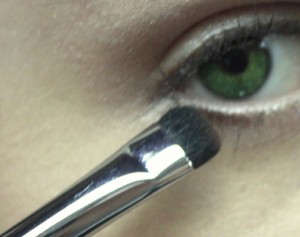 8. Taupe-peach eyeshadow blended in above the crease and connecting to the lower lashes using the E25.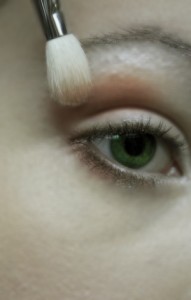 9. Tightline your waterline with black eyeliner and use the E10 to create a slight cat eye on top with a wet black eyeshadow or gel liner (I used a self-made pigment, sorry!).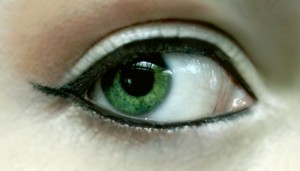 10. Wow, flash makes my eyes look frightening. Next, use Sigma's F15 duo fibre brush for a light, bright application of pink blush.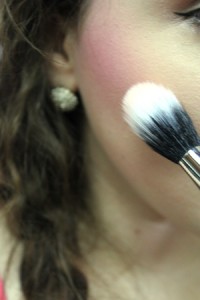 11. Get the F10 out for a light dusting of bronzer on the spots where the sun would naturally hit your face.
12. Your F35 to distribute your highlighter perfectly (I used the same white eyeshadow from above) on top of your cheeks, or wherever you need luminance.
13. Put your lip on with L05! I chose Spiced Apple because I wanted to avoid the bright-red-lipstick-on-latte-lid hassle.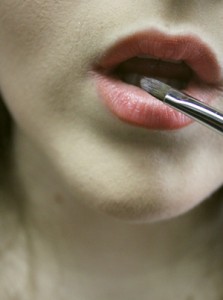 14. If you fill in your eyebrows, the Sigma E15 is great for powders.
15. MASCARA, OK? The best mascara in the world is Lash Blast – it gives the false lash look without the false lash hassle.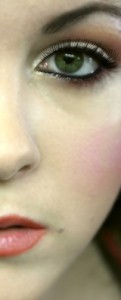 And there you have it! Now, I'm off to caffienate! All products used are linked in the tutorial. Feel free to email with any requests, questions or feedback. Don't forget to enter to win the Sigma Premium Professional brush kit, either!