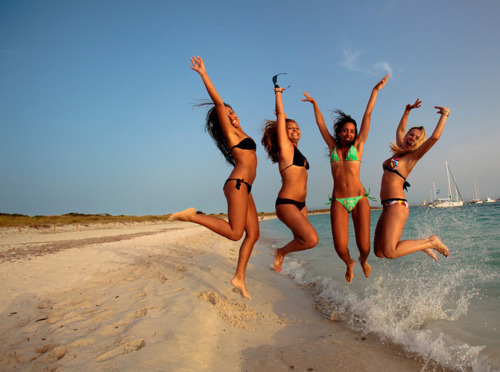 Finally – some sun! I have been back in London just under a week and have spent all but one day in traditional British Summer weather (rain and/or cold and/or wind). When the lovely people at The Chelsea Day Spa invited me to test out some new technology in tanning, you better believe my unwillingly sun-detoxed skin was wailing "yes! yes! yes!".
Said technology? The Vita Liberata tan. Organic and paraben free, the nourishing spray tan takes about ten minutes to be applied and can deliver anything from a light glow to a Hawaii-esque colour.
Unfortunately, even after waiting twenty minutes longer than I had scheduled after the tan, I had to brave a monsoon-like Kings Road upon leaving. Any spray-tan alumni will know that you should never exercise/swim/shower for roughly 8 hours after your treatment or you will become streaky and patchy.
Cue Lela London running – braless – down the street as the top layer of her tan is literally running down her arms and legs onto both her dress and Balenciaga city bag. Even better? The drippy hour-long commute that followed. I thought it was over. I was mentally planning a wardrobe of full bodysuits for the week ahead.
Miraculously, as I toweled off and rubbed tons of moisturiser in roughly two hours later, the streaks disappeared. Vita Liberata not only turned into a stunning glow that was complimented multiple times over the next few days, but it didn't streak in a rainstorm. Miracle treatment.
Luckily, The Chelsea Day Spa has combined the customizable tanning treatment with two other A-list delights in a new signature package called "BBB – Beach Body Beautiful". The make-over combines Vita Liberata with underarm, bikini, eyebrow & full leg waxing and a New York manicure & pedicure. All for only £99. To book an appointment, either call 020 7351 0911 or visit www.thechelseadayspa.co.uk.