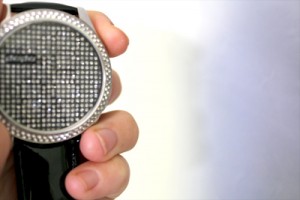 And the winner is…
Courtney Dore!
Please send your address to lela at lelalondon dot com (I will check your e-mail address against your Facebook profile to make sure it's the right Courtney!)
If you happened to not win and still want a Phosphor crystal watch of your own, you will be happy to hear that Phosphor are offering $30 off any watch on their website until 11:59 p.m. on Monday, July 25th. The coupon code that you need to enter for the discount is "Lela30" (without quotations).
Be sure to tweet me photos when you get yours!