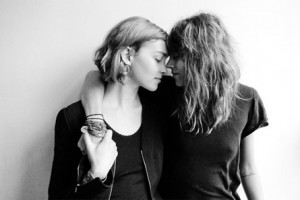 Arizona Muse (my beloved mom model) and Freja Beha Erichsen (rumoured lesbiana modelizer) are dating! An hour-by-hour annotated itinerary from Joann Pailey – Elle's Market Editor – quietly noted that everyone was talking about it during the Chanel couture show. Here's to dreams of a fantastic couture wedding in New York.
The lovely Bip Ling is the new face of Forever 21! Launching in the Oxford St this week (don't worry, I'm there for the launch!), the USA megabrand enlisted the British beauty to bring some international love to their fast fashion empire.

Justin Bieber's cover of Vanity Fair has only sold 246,000 copies, making it the worst-selling issue since July 1999. Ironically, the cover's tagline reads, "Is this the adorable, inescapable face of 2011?"
Olivia Palermo is becoming a fashion blogger! At Giambattista Valli's debut couture show, Olivia told WWD that her blog will feature style advice and will launch midsummer.
"I was only used to dressing models and skinny kids and I turned up and it was, like, three fat guys. I just left. That was the last time I tried to work with fat people. I think one of them was Ali G's brother. It was so ghetto." – Nicola Formichetti sticks his foot in his mouth.
Reem Acra has created a capsule collection exclusively for the Shopbop! Set to debut tomorrow, the collection features both her eveningwear and wedding masterpieces that we have all come to love.
No kind words were offered in regards to Dior's Fall 2011 Couture collection. With longtime Galliano assistant Bill Gaytten now at the head of the eponymous label, the seemingly clown-inspired collection was – punningly – a joke. In the words of The New York Times' Cathy Horyn, "I like Mr. Gaytten. He's a sweetheart, but he is not a designer."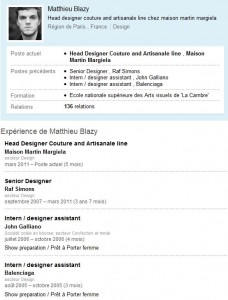 Maison Martin Margiela's new designer was announced without being announced. Matthieu Blazy simply updated his LinkedIn. Welcome to the internet.
Illamasqua, the British makeup brand, has just started up a collaboration with Leverton & Sons…the funeral directors. According to Illamasqua's blog, 'to wear the most fabulous makeup applied by a professionally trained makeup artist for your final journey is the ultimate statement of celebration', and any Londoner who agrees can fork out £500 for said statement.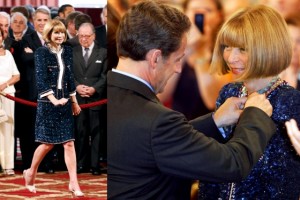 French president Nicolas Sarkozy gave Anna Wintour a Legion d'Honneur award in front of a crowd that consisted of Bernard Arnault, Karl Lagerfeld, Stefano Pilati, Donatella Versace, Tommy Hilfiger, Alber Elbaz, Franca Sozzani, Riccardo Tisci, and more. She also wore Chanel Couture that had walked the runway the previous evening. Green eyes getting greener, here.