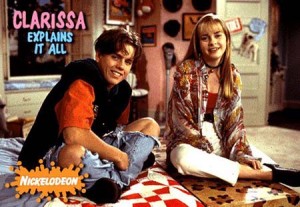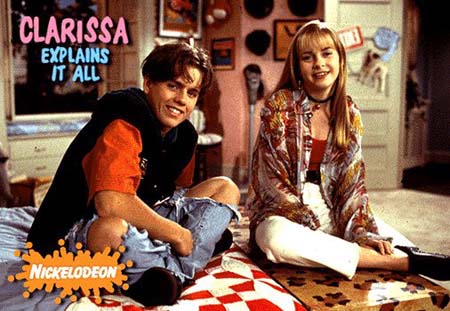 One of my favourite shows – ever – is Clarissa Explains It All. For those of you too young to remember, let me explain:
Clarissa Explains It All was the first female-led show on Nickelodeon, as well as the first "kids" show to reference sex, teen partying, hell and more. The lead character, Clarissa Darling (played by Melissa Joan Hart), was an intelligent, outspoken teenager who both spoke directly to camera and tackled each theme/issue of the episode through a computer game. My kind of girl.
I think, subconsciously, Clarissa also influenced a distinct flair in my fashion sense:
The girl knew how to layer. Usually with vests, or some kind of button-down that never took away from what she was wearing underneath.
Colour-blocking queen. Long-time fans of the fashion blog will know I hate 'matching'. Clarissa always rocked 'carefully considered clashing'.
Statement pieces. I think We can thank the teenage blonde for the rise of geeky glasses. She almost always wore something in her hair, along with quirky earrings or heavy necklaces/bracelets.
Playing with proportions. Always in a high-waisted jean or a drop-waist created by an extra-long t-shirt. As a petite, this was a very valuable style secret learned early in life!
All of this is illustrated in the gallery below.
"There's height and then there's stature, Sam. Never confuse the two."