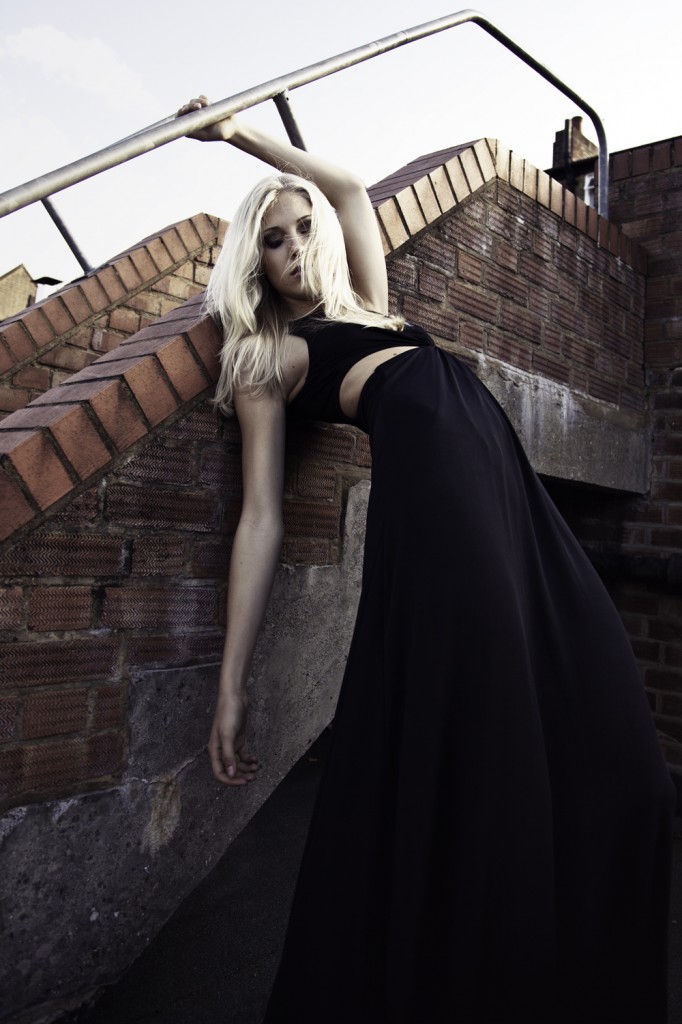 Well, guys and dolls, since the new layout is taking much, much longer to finish than anticipated (raise my hand if I'm a perfectionist), I thought I'd share something else to entice your eyeballs.
"Grunger, La Belle" is my latest collaboration with the talented and wonderful photographer Eva K Salvi and face to watch/blonde bombshell Hanna Hultberg. Styling, hair and make-up courtesy of yours truly. We were looking to bring affordable, quality fashion to an inspirational and editorial level, steering away from the placticism of blondes. Be sure to enlarge all of the images! I hope you enjoy it.
Dresses by Axparis (1, 2, 3), Marc Cain 'crown' (necklace), all other fashion stylist's own.