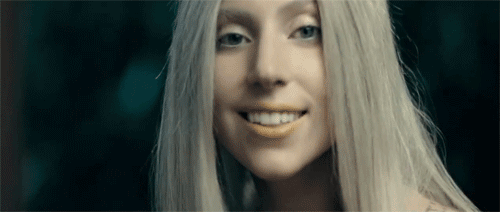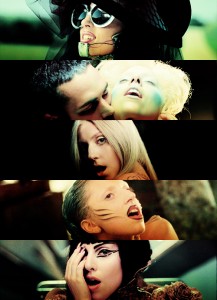 I am unashamed to admit I have already watched the video for Lady Gaga's latest video, "You and I", about ten times. At 6 minutes 22 seconds long, you can see that is quite a commitment.
It's simply genius. Set to a country-feeling tune, the music video contains expertly curated sequences that play into both the lyrics, as well as Mother Monster's real life exploits. On top of that, the fashion is incredible.
Kicking off with Gaga strutting down a Nebraska highway in platform stilettos, blood covering her ankles, I felt an immediate homage towards Shania Twain's "That Don't Impress Me Much". Twain's video, though over 10 years old, has always been a huge fashion memory for me (remember the all-leopard hooded ensemble with matching hat box?). Interestingly, Shania's ex-husband Mutt Lange actually produced "You and I".
Then there are the movie references. In the first consideration, we welcome back Lady Gaga's male alter-ego, Jo Calderone. The Danny Zuko-esque bad boy ends up making out with Gaga on and around the piano she is playing. Stand-in or post-production special effect? It's done so well we can't be sure.
Also, the location of the kissing scene is in a similar set to Kevin Costner's Iowa farm from "Field of Dreams". Instead of the movie-mantra that turned Costner's backyard into a magical trip to baseball's past, "If you build it, they will come", Gaga opted to stick "Follow the Crowd" on the Sweet Ice Cream truck that brings her down to her knees (look for it around 0:20).
We also see Gaga as a very fashionable Frankenstein, a very randy mermaid, back to her super-bleached locks/turquoise locks/et al, and much more. The costumes are incredibly detailed from head to toe, and really boost the beauty of each passing frame. Must watch.