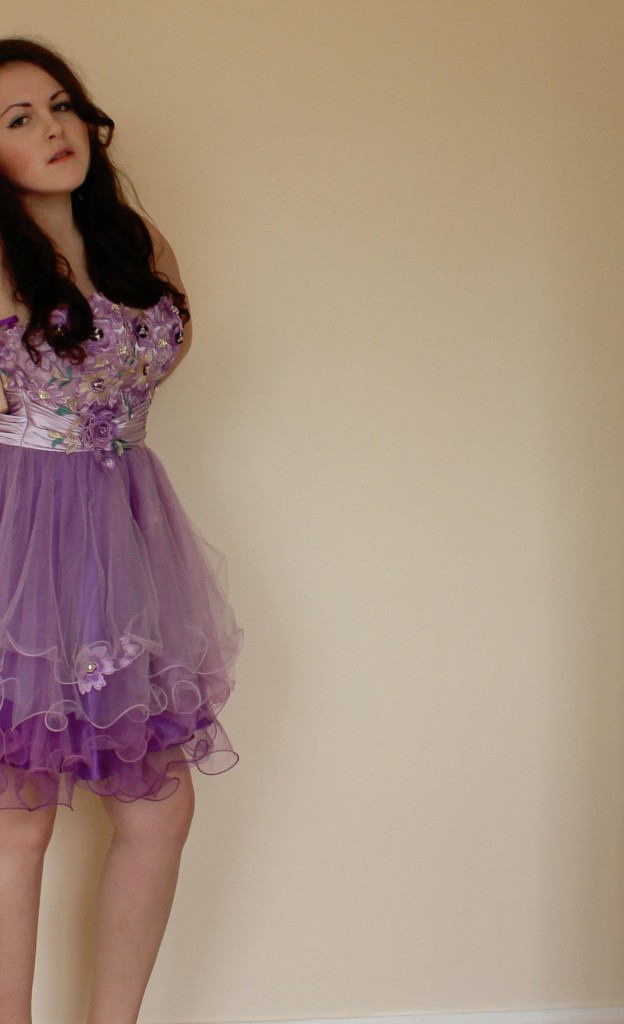 "I've had long enough to change my mind
And a sapphire eye looks down on my lilacs
Down on my lilacs, down on my lilacs
Down on me, down on me"
– Matt Costa, Lilacs
I typically don't do "What I Wore"/outfit posts but this Clarisse (ahem prom ahem) dress inspired me! As a stylist, I love using occasion pieces in new ways, and today just felt like one of those days I needed to be covered in flowers. Thankfully, Clarisse had sent me a dress not too long ago that felt absolutely perfect for my tulle-tastic craving.
Their flouncy formal dress worked a treat for me today, though I pushed to be a little more 'casual' under my black biker jacket and black booties. Clarisse's "1561" has a lace bodice, ruched and satin-covered waistline, and purple and lilac tiered tulle skirt that ends at cocktail length. Even better? The mounds of tulle actually start darker at the bottom and become lighter with each and every layer.
The flower-covered strapless bodice has a sweetheart neckline that works really well with larger chests (hand raise), and didn't shift at all throughout my busy day. A perfect remedy. Sometimes we have to be a little whimsical, right? ;D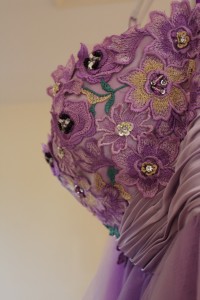 The lilac tiered dress for this review was provided to me by Promgirl.net. Promgirl.net provides prom dresses and dresses for other special occasions!