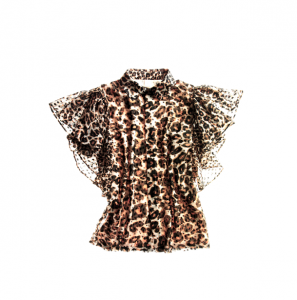 With designer collaborations gaining real traction over the past few years, big, unexpected names like Alber Elbaz and Karl Lagerfeld have jumped on the bandwagon and caused major hysteria in their chosen high street retailers.
The latest (and greatest, in my opinion)? Giambattista Valli for Macy's. What I love about this collection is the incredibly cohesive runway inspiration – if the tag was cut off, many of the pieces would fool even the most tuned-in label lover.
The collection, from "Impulse", is heavy in leopard print and cocktail dresses. While leopard may not scream chic appeal for all of us, he created a printed day coat and matching tuxedo pants that I believe could woo the most selective shoppers.
The collection is priced between $50 and $150 and will be available in stores and online starting October 26th. Check out my must-haves in the gallery below!
Valli said,
"This capsule reflects my enduring loves, but is really a celebration of my biggest inspiration of all ‐ the energy and vitality of women themselves. I love dressing them for all their happiest moments, making them feel as special as possible. This collection is a passport into my world and a chance to experience the passion and romance of my house and Paris itself."