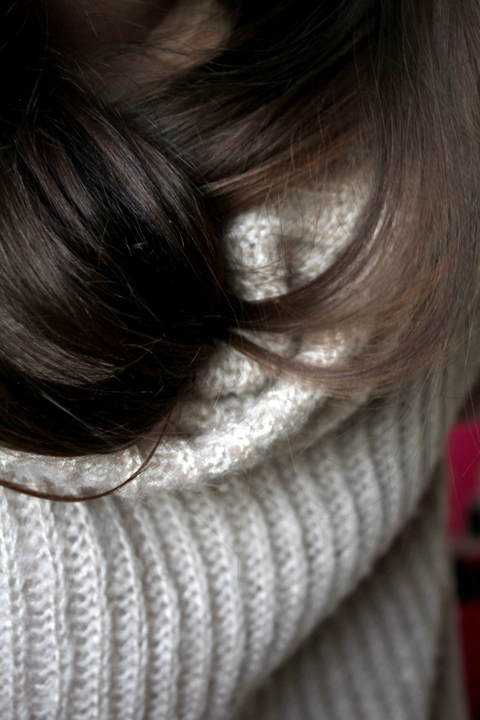 "Sunday morning, rain is falling
Steal some covers, share some skin
Clouds are shrouding us in moments unforgettable
You twist to fit the mold that I am in"
– Maroon 5, 'Sunday Morning'
With so much work to do and so little time to do it, it is somewhat of a luxury to be holed up with your boyfriend for an entire day, wearing nothing but the comfiest items you own.
Hair tucked in a super thick sweater that is four times too big, light pink skater dress underneath, fuzzy boot-looking slippers (with fuzzy blue socks if my feet get too cold). Scarves (black cashmere pashmina and pink snood from Bank) optional.