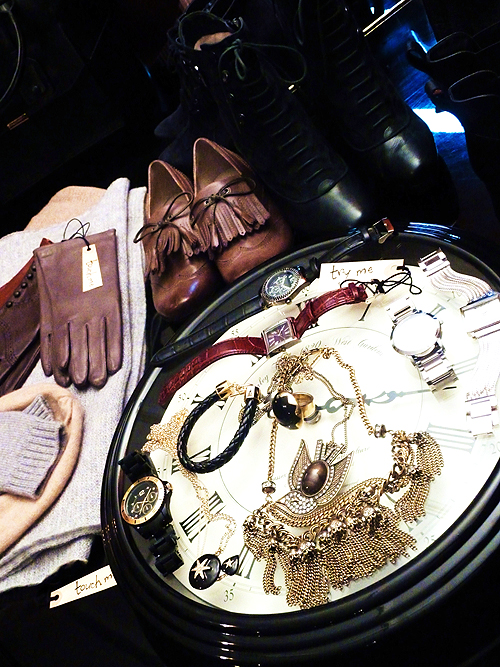 I was recently invited to preview Marks & Spencer's Autumn/Winter 2011 accessories collection via a Mad Hatter's Tea Party. We're talking tea, cakes, Prosecco, and a room full of shoes, jewellery, handbags, hats, and more at ridiculously affordable price points.
With all of the accessories split into four categories – Boy Meets Girl (doctors bags galore!), Nordic Narnia (frosted yet cozy), Global Traveller (gorgeous, colourful items) and Wilderness (faux fur for all!) – you would expect there would be a category you didn't favor as much. Not the case. All four were full of fashionable, quality items.
Set up in homage to Alice in Wonderland's 'eat me' tags, everything was tagged and asking you to feel it. With reason. I urge you to go to an M&S now and stroke your way through the accessories department.