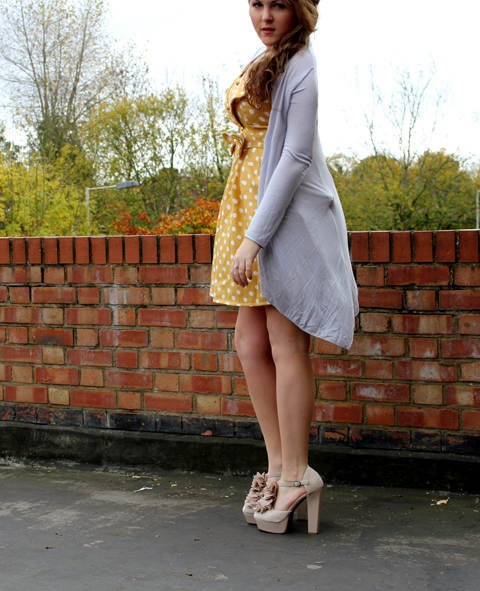 "Run and tell all of the angels,
This could take all night,
Think I need a devil to help me get things right"
– "Learn to Fly", Foo Fighters
It is simply not warm anymore, hombres. I am obviously trying to hold onto my dresses as long as I possibly can – time to call in the cardigans, sweaters, and other warm friends!
A-line polka-dot dress (with a bow on the front) is handmade, lavender-coloured long cardigan from the archives, hair is in strange stage between brunette and blonde, and dusty pink ruffled platforms from eBay.