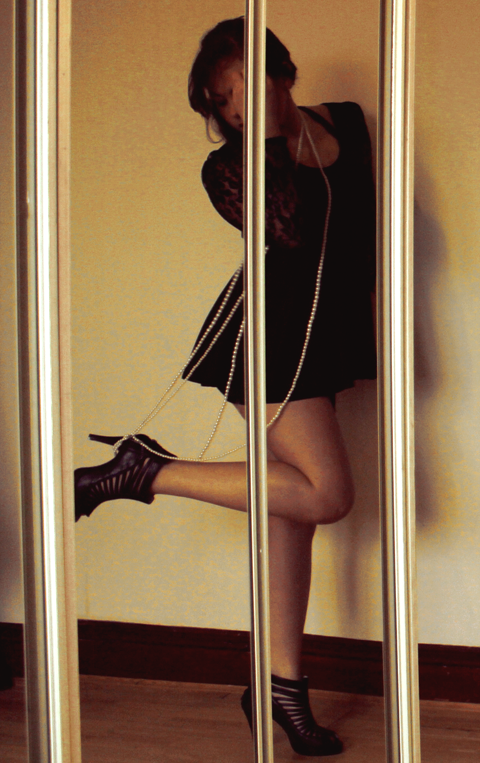 Coquet coquette, you know I won't forget
How you kissed me strange to prove you were mythical
– "Coquet, Coquette", Of Montreal
If there were ever a band designed to make you throw on something lacy and swing your hips around the office, it would be Of Montreal. I can never sit still when I put their music on (and I suggest you follow suit!).
What I Wore: Black peplum mini dress with lacy sleeves from China, black caged heels from Siam Square, a multi-string necklace of vintage pearls, and "16 Rouge Roxane" from YSL Rouge Pur Couture.