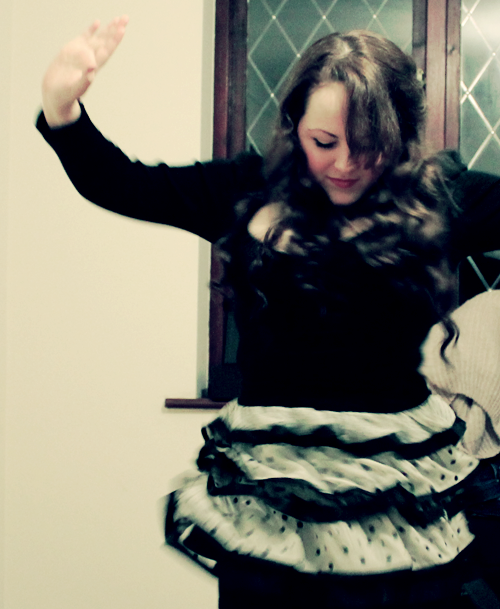 You gotta swing your hips now
That's right, you're doing fine
Come on, baby
Jump up, Jump Back
– "The Locomotion", Litta Eva
This skirt is one of those garments that forces you to dance. No apologies for the blur in these photos, my darlings. Christmas party-palooza!
What I Wore – handmade bodycon dress with exaggerated shoulders (let's be honest…it's a bit tight…I typically try to avoid hoisted my chest up to my chin), polka-dotted tiered skirt, and black tights.