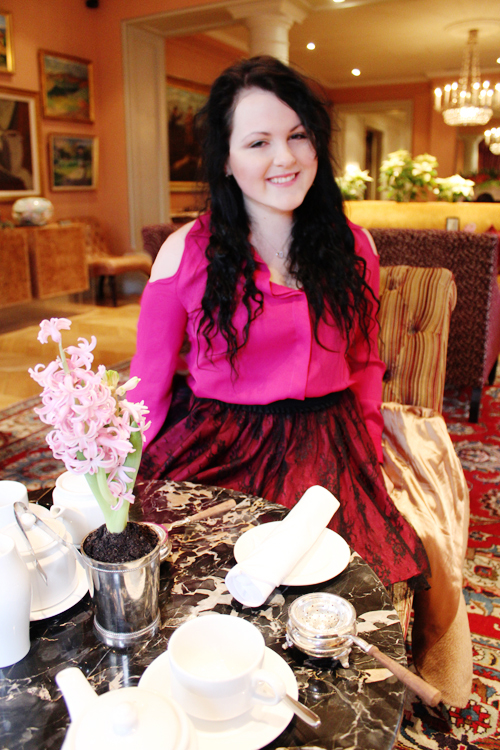 In the day or so after New Year 2012, I was feeling very English (ahem Welsh, to be honest ahem) and felt entirely gluttonous enough to splash out on afternoon tea at The Kensington Hotel with The Boyfriend.
As teas come, I find The Kensington Hotel's offerings to be quite modern and interesting, yet an experience which is 'traditional' enough to please almost every type of tea-lounger.
The Menu:
SANDWICHES
Smoked chicken with citrus mayonnaise
Honey roasted ham with
wholegrain mustard mayonnaise
Scottish smoked salmon with
horseradish and chive crème fraîche
Egg mayonnaise and cress sandwich
Brie with sundried tomato and rocket

HOME MADE SCONES (The Boyfriend's Other Woman)
Warm homemade plain and raisin scones
Cornish clotted cream
Lemon and passion fruit curd
Homemade strawberry and rose petal jam

SWEET THINGS
Rich traditional English fruitcake
Victoria sponge
Carrot cake
Fresh fruit tart
…I'm considering moving in. Indulgent photo evidence, below.