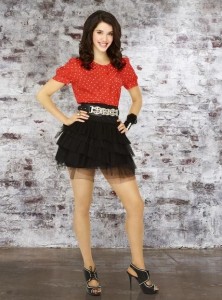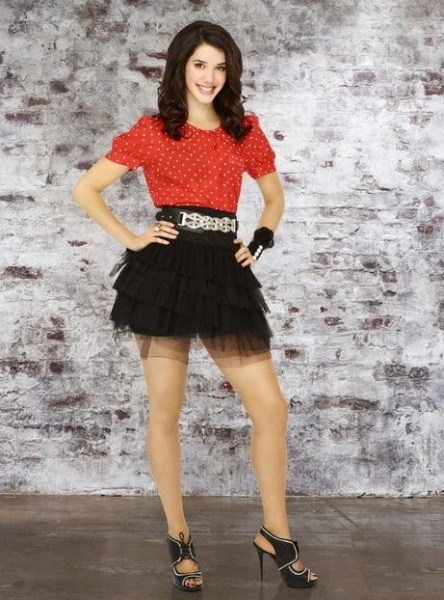 Due to the success of Ugly Betty, fashion and editorial-themed TV shows are now available on almost every network. This means that if I find myself excited about a needle in the sartorial haystack, it is probably worth a view or two.
The current needle? Jane by Design. Though I've yet to (have time to) settle down and watch an episode, the premise and lead actress both drew me in. Curly-haired newcomer Erica Dasher plays Jane – a high school student leading a double life as an assistant to Gray, aka Andie McDowell, a major fashion executive.
With competing lives as a high school student and a faux adult, Dasher said she fell in love with the "really bold character. She's funny and passionate and clumsy and not popular and creative and girly. I could go on and on about her. She's a really great character." Erica also boats a very cute off-screen style that I expect will mark her as an upcoming fashion plate, a la Blair Waldorf's influence on Leighton Meester.
As far as any more incentives to watch? Rumour has it that Betsey Johnson will be making a special guest appearance in an upcoming episode!