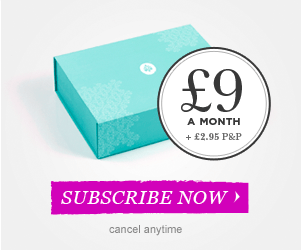 BOOM. It's here. The project that has been in months of months of development…She Said Beauty – the Ultimate Beauty Discovery Box. I have been honoured as the Editor of the beauty blog and general online "voice" of the brand.
Keep in mind, this is only Step One of She Said Beauty and, in fact, you will be blown away by both the quality and quantity of changes that are coming in the next six months. My lips are sealed in regards to the whats and whens, but I can let you know that along with a Facebook-esque integration to the site, the blog will be transitioning into magazine territory, with the Beauty Director of Elle – Emma Strenner – and some incredible writers and bloggers already on board.
I love my team, and I am so proud of what we have already accomplished in just a week of business.
CLICK HERE TO TAKE A LOOK AROUND!
(Note: Take a look at my first Editor's Letter, Zooey Deschanel makeup tutorial, and "Make-up For Me" for a content taster. You will love our 'real girl' face of the day Street Beauty on Tumblr, and should definitely follow us on Twitter and Facebook for insider updates!)