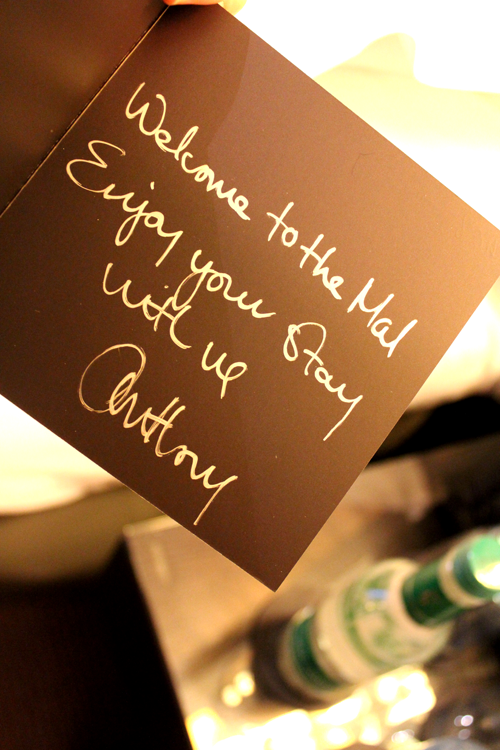 Last weekend was kicked off with a rather debaucherous night at the Comedy Store and Piccadilly Institute. Don't get me wrong – this isn't the Lela London norm. In fact, that weekend is going to fill my quota for weeks and weeks to come. But hey, it was my BIRTHDAY! I realised as I get closer and closer to osteoporosis, it is s only fair to follow rather exhausting nights out with pure luxury, which is why – on Sunday – I spent the night at The London Mal.
Located in Clerkenwell (note: handy for those looking for 2012 Olympics hotels!), The London Mal (aka Malmaison London) is tucked away near the famous Smithfield Market with great links to transport. Don't be fooled into expecting that would make it a hectic hotel stay. Surprisingly, the location seems to completely vanish from your mind when greeted with a Veuve Clicquot champagne bar in the laid back reception area. Low-lit, stylish, and chicly serene – the Mal is flawlessly designed treasure.
After the quickest check-in I have ever been through (their staff are the epitome of welcoming), I flew upstairs for an afternoon of solace. The rooms are simply gorgeous; beds large enough for five people, closet space to suit a fashion week visitor, luxurious toiletries – for the bath and shower – that you are encouraged to take away, refreshments galore, and…well….did I mention the bed?!
Check out my photo tour and review of their amazing brasserie, below!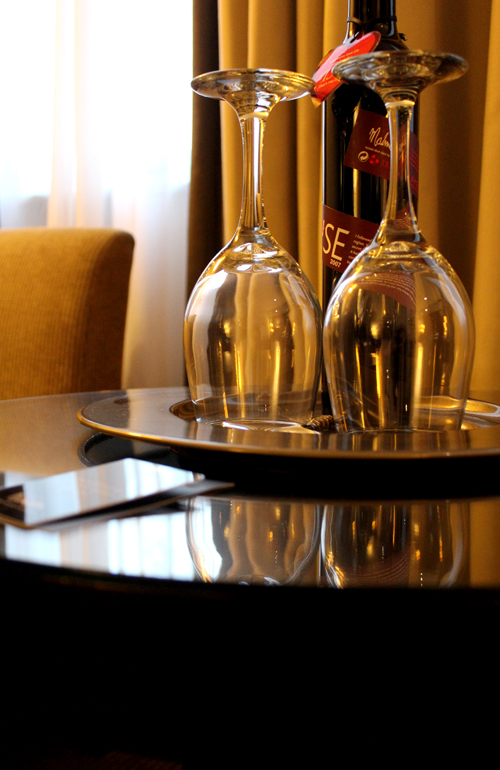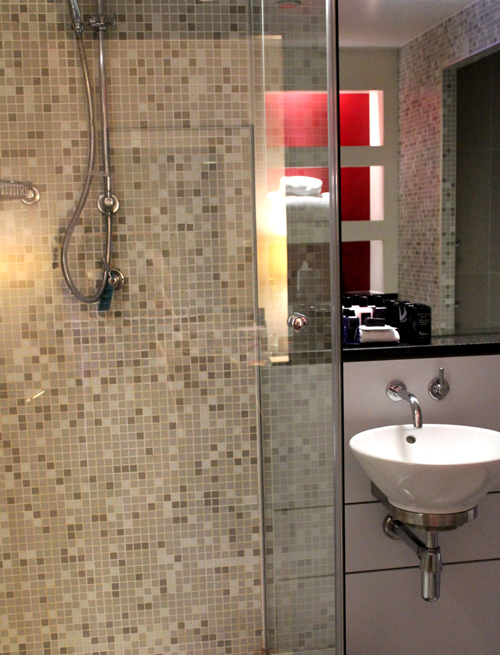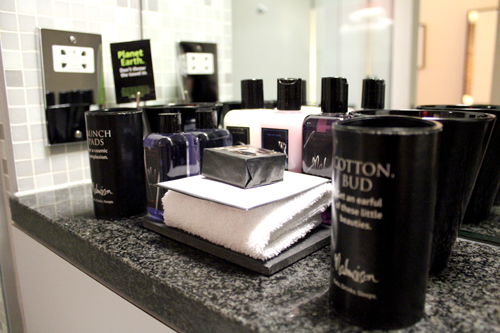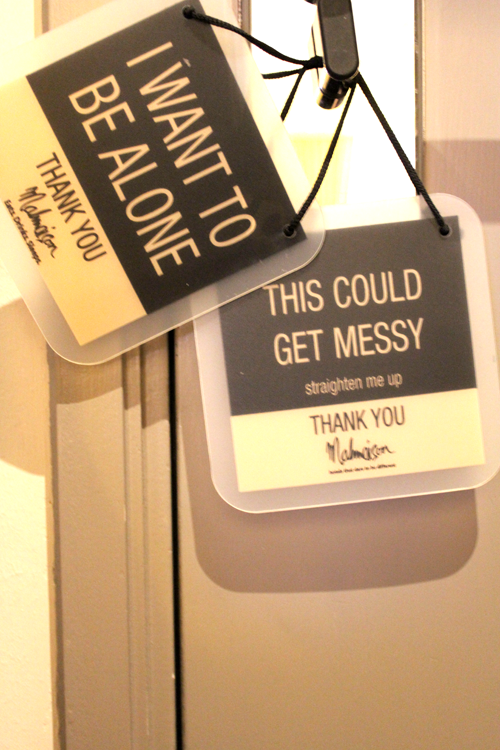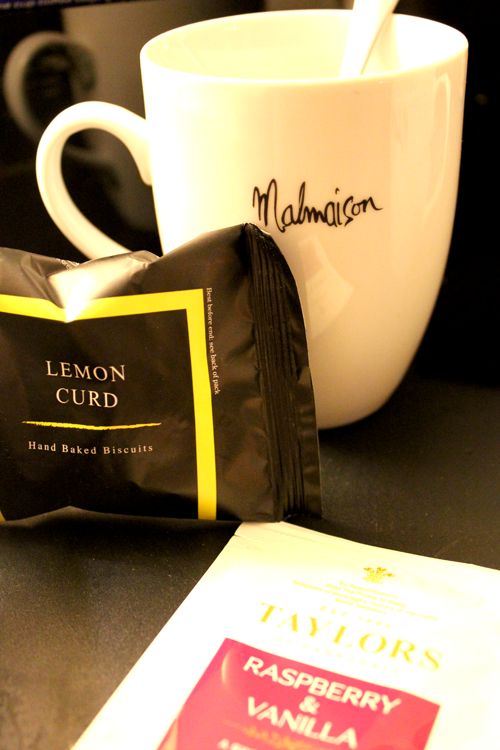 The London Mal Brasserie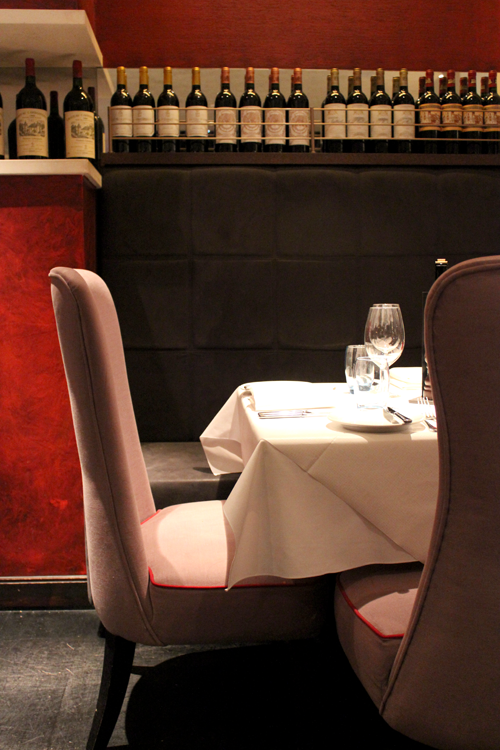 For dinner, The Boyfriend and I were excited to trial the "British classics"-themed menu of The Brasserie. To put it simply, we were blown away. After deciding to toy with our hangovers' wellbeings, we ordered a refreshing bottle of house white and followed up with:
Him: Flat cap mushroom on toasted sour dough, rocket and parmesan | Chicken and mushroom open pie | Lemon sponge pudding, blackberry and creme fraiche.
…and I: Chicken liver and foie gras parfait, toasted brioche, and raisin chutney | Roast cornish cod, wild mushroom, jerusalem artichoke tart, and truffle butter | Vanilla creme brulee.
And, holy moly….pure uncompromised quality. Fresh ingredients with explosive taste on both of our menus. Not a single misstep.
After a much needed coma-esque sleep, the cherry on top came in the form of a delightful breakfast hamper – definitely big enough for two! A very cute quirk to an absolutely flawless stay.