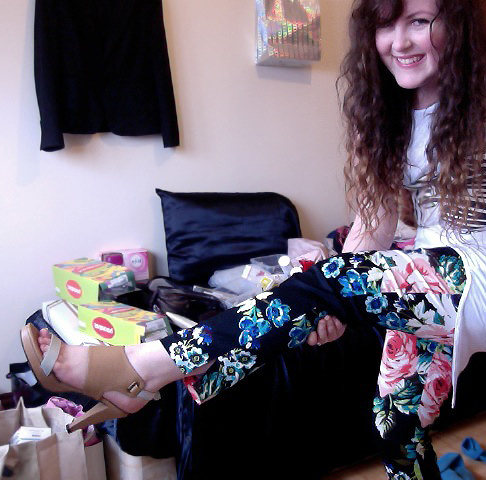 After deciding to spend the entire day parading around in a skirt, the weather decided to hang out at roughly 8°C since I left the house today. Turns out, it was a lucky misfortune. What better opportunity/excuse could there be to buy some floral-print trousers?
(Pictured: MTV print tee, H&M cigarette pants, and handmade heels. Though I kind of want to add these and these to my collection, now…)
P.S. Excuse the office/bomb site.