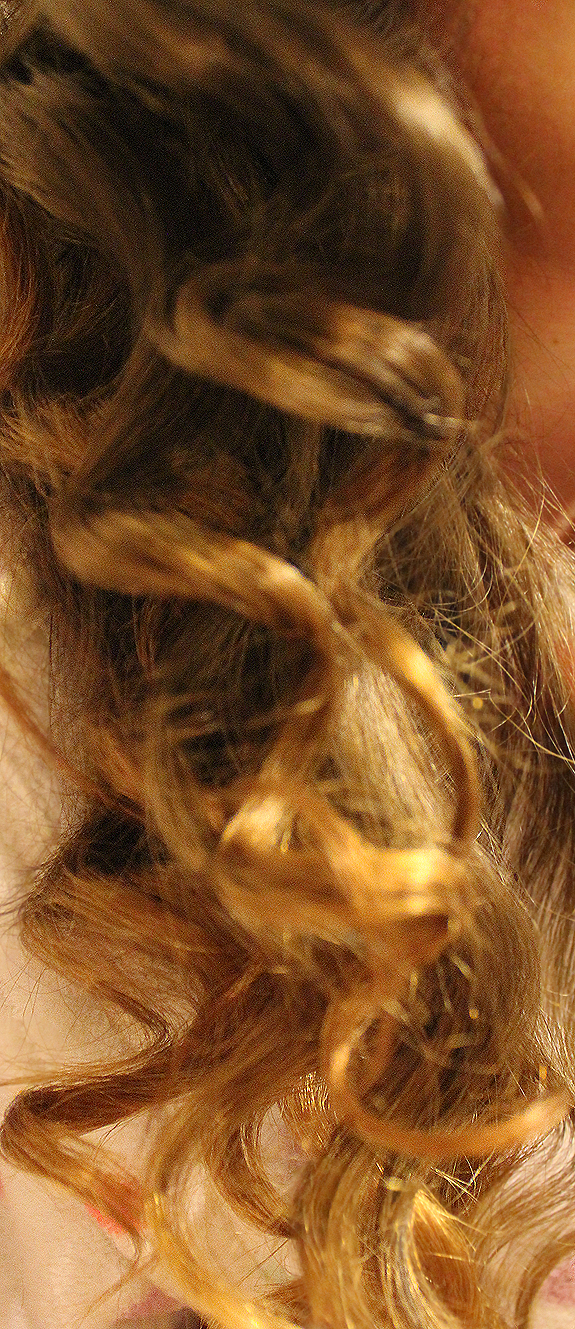 I have seen a lot of "no heat curls" tutorials around the internet, but have yet to find one which delivers the same super-bouncy curls we can achieve by using heated hair tools.
Don't despair, ladies! I avoid using heat at all costs and have devised an almost heatless tutorial that will have you feeling like a Victoria's Secret model.
You Will Need:
– Hair protectant (I used a tiny bit of olive oil).
– Trevor Sorbie Styling Kit. The hero product. (The kit includes a tail comb, 6 self-grip rollers, large sectioning clips, bobby pins, large hair pins and hair bands.)
– Bobby pins.
– A curling tong if desired.
The Tutorial:
1. Apply your hair protectant/leave in conditioner and separate your damp hair into 6 sections.
2. Twist/twirl each section, then wrap it around the self-grip rollers. Secure with a bobby pin if needed.
3. Wait to dry, then remove the rollers. Viola – voluminous curls that really curl!
4. If you want a little bit of extra curl at the bottom, wrap the ends of your hair around the tip of a curling tong for 3 seconds. This is the spot with the lowest concentration of heat, but you will still get bouncy curls.