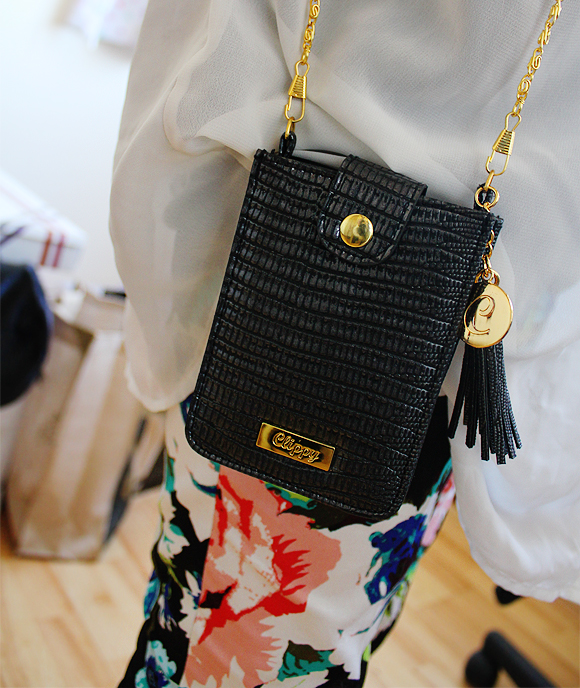 I love an oversized handbag. As an obsessively organised (compulsive disordered) woman, I like to feel as though I would have everything I could ever need with me at all times.
The fact is, it makes me a little bit crazy. Bad crazy. I've decided to make a change and downsize when the ocassion calls for it. It is disasterously un-chic to be swinging your Bond Street Hadley around at a cocktail party. At the same time, I am far too clumsy to work with a clutch. (You begging for carpet stains?)
This is why I have fallen in love with this SUPER-AFFORDABLE "Phone Home" from Clippy. With a long chain, there is just enough room for your Blackberry/iPhone/technological right hand plus credit cards/business cards – whatever the night needs! I haven't put anything in the clear compartment as of yet, but I'm thinking about designing a few Lela-fied versions of these "Keep Calms" for versatility. Clippy also have a pink version, but I knew I would be much more likely to use the black mock python style consistently.
Clippy have also generously provided me with a discount code for all of you! For FREE SHIPPING until the end of April 2012, enter the code "LELA15" during checkout.
See below for more photos!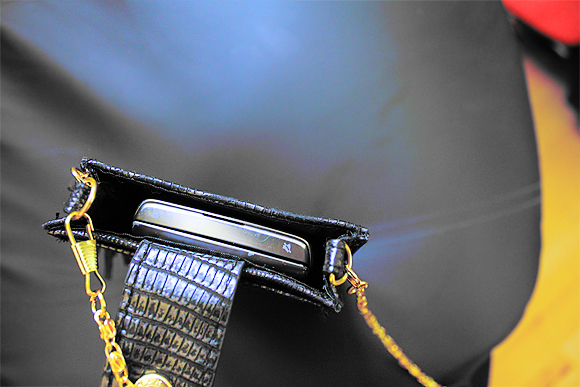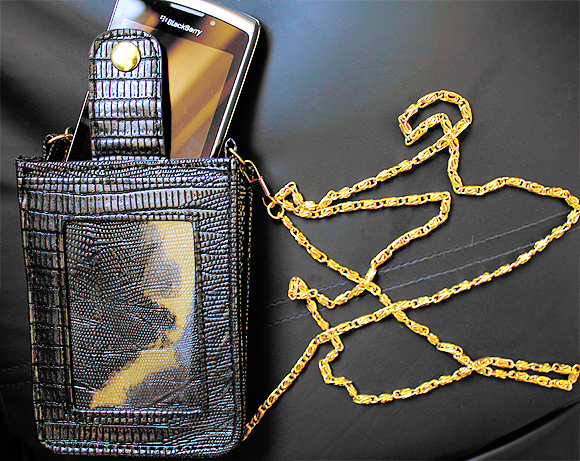 (Wearing: Same pants and an oversized handmade white shirt.)