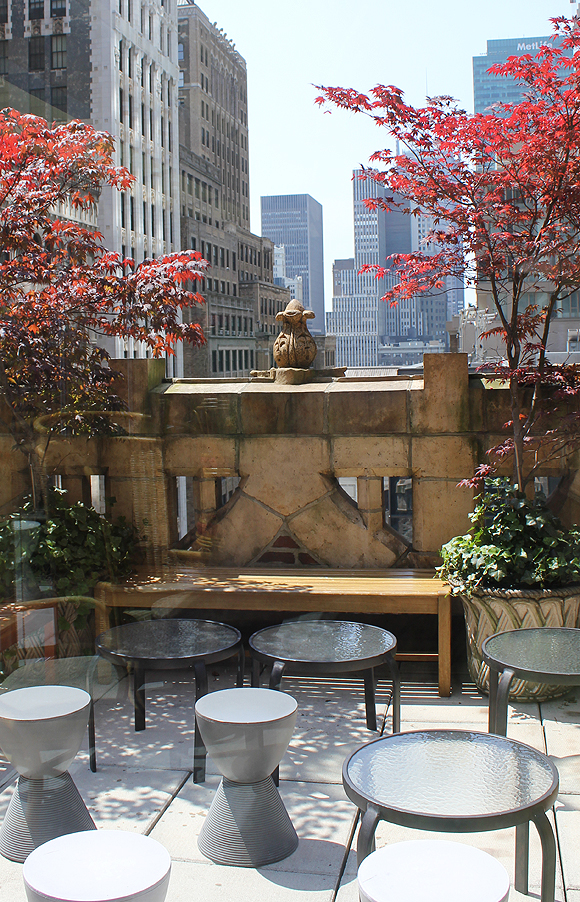 Day Two of my HK Hotels extravaganza was spent at The Library Hotel; a hotel I consider the Manhattan Ultimate for intellectuals and fashionistas alike. Roughly a 60-second stroll from the gargantuan New York Public Library (and therefore Bryant Park, and therefore New York Fashion Week), The Library would check all of any 20-something's boxes.
20-somethings to 60-somethings, in fact, as this hotel has all the qualities of a private member's club with the most unbelievably welcoming feel. The customer service team – especially Billy at the front desk – was one of unparalleled excellence. One that obviously thinks of The Library as more than a job. One that always noted 'the little things'. One that made sure I stayed in the (ever-appropriate) Journalism Room.
TripAdvisor had even selected the Library Hotel as winner of The Best Luxury Hotel in The United States. Travel bugs alike know that TripAdvisor is the Hotelier God. You just don't second guess Hotelier God.
Tel: (212) 983-4500/Toll Free: (877) 793-7323/Fax: (212) 499-9099
E-Mail: reservations@libraryhotel.com
*The extras!
HKHotels Signature Style of Hospitality and Value included at no extra charge:
*Bountiful European style breakfast buffet
*Selection of coffee, tea, cookies, and fruits throughout the day
*Wine & cheese receptions evenings from 5-8pm (hello, Prosecco)
*Complimentary wireless high speed Internet access
*Complimentary passes to nearby New York Sports Club

Total Added Value: $110 per person or $220 per couple, per night!
* Wine and cheese is served on all evenings except Sunday at Hotel Giraffe and Saturday and Sunday at the Hotel Elysee