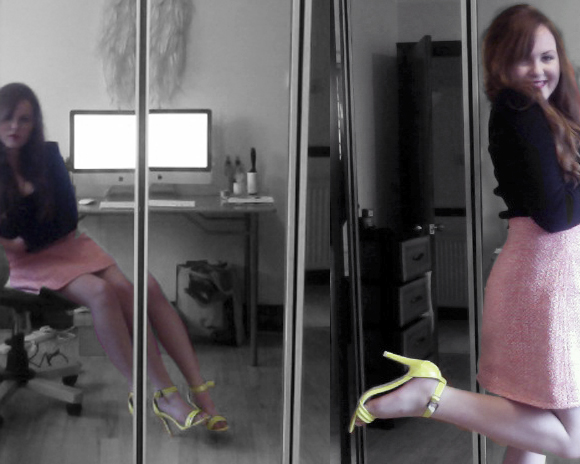 As much as I adore my digital SLR, the iMac "Photo Booth" has a peculiar draw to it when it comes to snapping a quick picture. Thus, what you're reading right now is a webcammed outfit post.
I wore this neon heel-injected housewife ensemble to a few meetings earlier in the week. After kissing my bubbaroos goodbye (see below), of course.
Shop The Look: Neon green heels (Nelly.com), orange tweed skirt (Jaeger), black shoulder-padded dress worn as a top (vintage), and "Liable" red lipstick (Illamasqua).