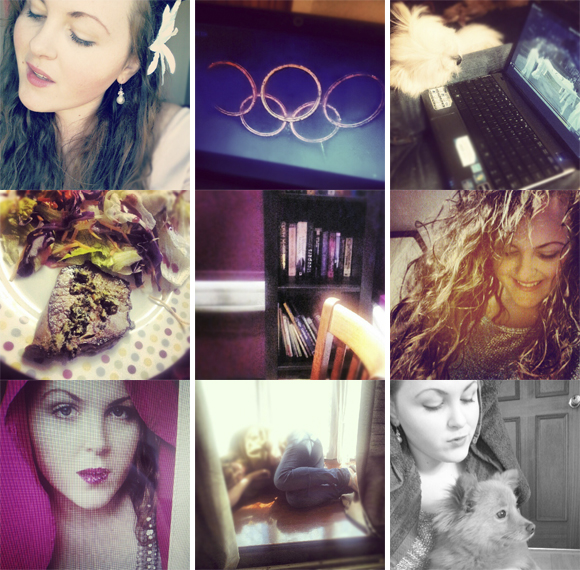 Instagram – Left to Right, Top to Bottom:
1. Real life sunshine…in London!
2. Twitter-overdosed on the Olympics Opening Ceremony.
3. The bub can't get enough of London 2012.
4. Edible food! Produced by me!
5. There is something truly wonderful about a coffee nook with books.
6. Attacked by the wind and rain.
7. Preview of the Goin In' makeup tutorial.
8. Taking a cat nap.
9. Towel head and baby boo.