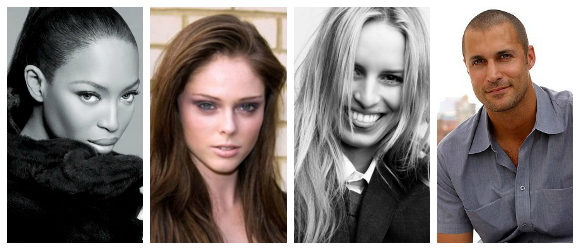 If Naomi Campbell hosting a reality TV show wasn't a big enough headline grabber, the supermodel has just sent the internet a-tizzy by adding three more fashion powerhouses to the mix. Today, Coco Rocha blogged that she and Karolina Kurkova would be the two other supermodels on board for Oxygen's "The Face".
From the blog:
"As the youngest mentor of the three, I have looked up to Naomi and Karolina my entire career and am ecstatic to be able to work side by side with them on this amazing new project. We, as coaches, will scout and choose our teams from aspiring young models nationwide before guiding them through assignments, which include photo shoots, runway shows and commercials for some of America's best known brands".
With Nigel Barker also participating in the show – supposedly as the host – I have never been so excited for a season of anything to start (ok…not including Mad Men.)
As only one model hopeful is going to become "The Face" (and the star of a major brand campaign, to boot!), this new reality show is going to be an exciting mashup of The Voice's competitive slant and America's Next Top Model fashion mentoring. Stilettos at the ready.