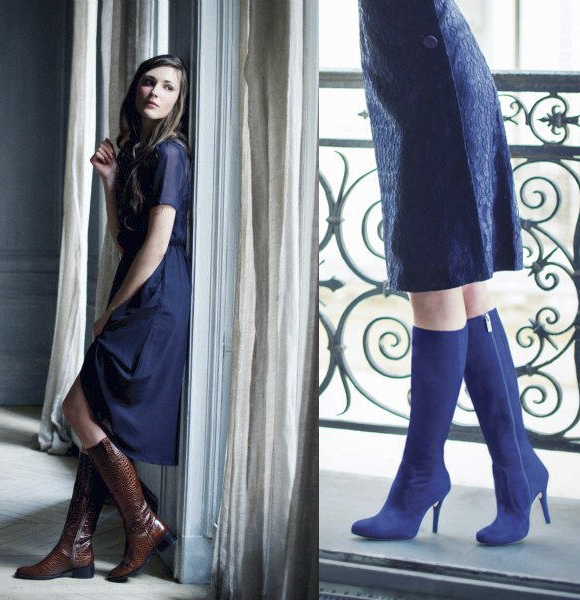 This "Great British Summer" doesn't appear to be lasting for very long (Insta-proof). We've had a few days golden sunshine and warm summer breezes then – before we knew it – those breezes turned into blustery wind and a summer shoe's worst enemy. It's time to plan ahead and when a few shots of DUO's Autumn/Winter collection popped into my inbox, I found a fantastic excuse to do a cheeky bit of shoe searching (soul searching is obviously for those without credit cards). On the catwalks over the last few months we've seen a lot of red, purple and blue – commonplace for the changing season – and it seems that the DUO design team have taken that as their A/W 2012 inspiration. I wouldn't say their shoes were a massive departure from the shoe brands we all know and love, but the fact that all of their shoes can be tailor-made to measure (in up to 21 calf sizes and 3 widths) definitely sets them apart.
Time to share some favourites from the "Autumn ladies shoe collection". Up first: boots (seen above)! The Amora boot is a low heel riding boot in premium crocodile-embossed leather which comes in black or tan. It is a classic-looking boot and potentially my favourite of the bunch. They would work perfectly with a knee-length dress, as pictured, if you're having a 'ladylike' day, as well as skinny jeans and a trench for a casual vibe. The Belice boot is the super-glamorous knee-high boot to its right, with a fierce stiletto heel. They come in plain black leather, black snakeskin-effect leather or blue suede (my ode to Elvis). They'd go equally well with a knee length dress or an all-white/all-black ensemble.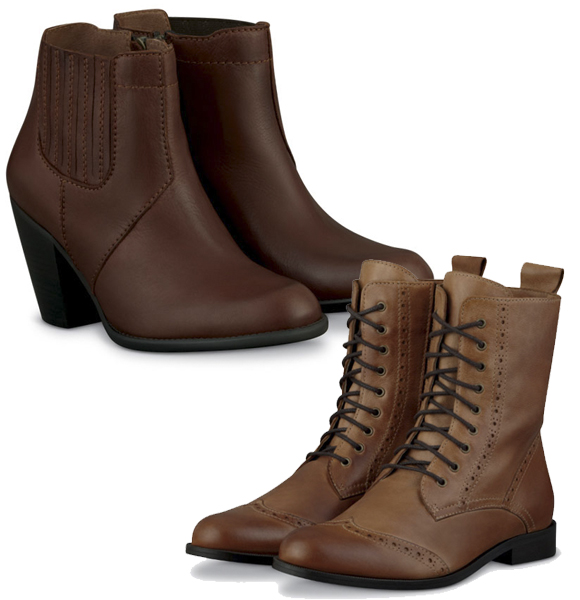 For those with increasingly casual style, I would suggest the Cole boot with Cuban heels and a Chelsea boot-inspired elasticated panel. If you prefer a little brogue detailing, take a look at the lace-up Gable boot (available in black and tan), which is the perfect accessory to an androgynous ensemble.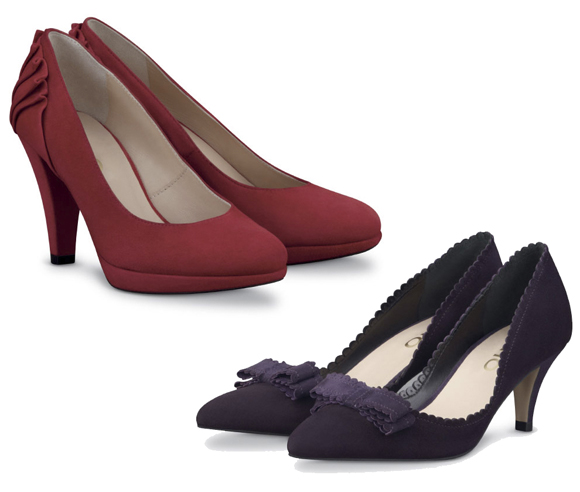 For the times a boot won't do, try the Dietrich shoes – available in black, blue or red suede – which are pure glamour and feature a ruffle-detailed heel detailing and small platform, focusing all the attention on your fabulous legs. Last but not least, the Audrey shoes are a silhouette we all love – feminine, with an understated and movie star-worthy elegance.