Throwback Thursday: 1950s Dior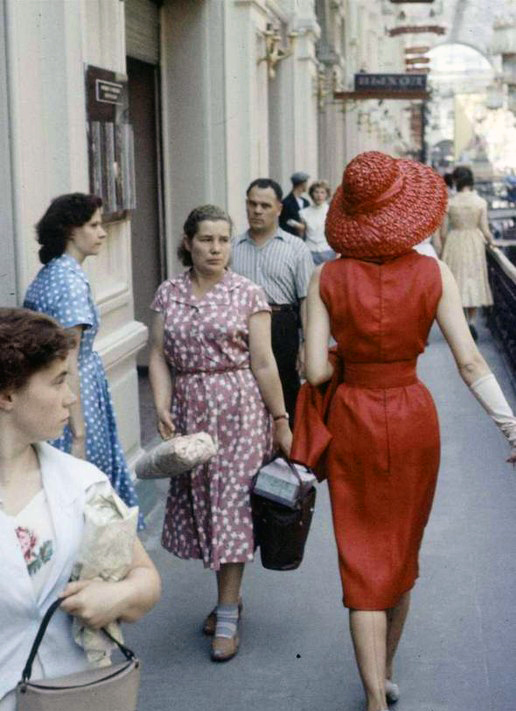 One of the things I most appreciate about fashion is its ability to anchor you to a time and a place. Its ability to bring a moment to life.
I recently stumbled on this Christian Dior photo shoot that succinctly alludes to said appreciation. The shoot was photographed by Howard Sochurek in 1959, shortly after Soviet society had survived one of the most harrowing wars to date. With French models walking through GUM (a Soviet shopping centre) in Dior's latest designs, the juxtaposition, the shock, the alien aspiration of the scene…it simply brings everything to life. Notably, the Christian Dior Spring/Summer fashion show was held in Moscow in October 1959 and marked the first time a Parisian couturier had shown a collection behind the iron curtain.