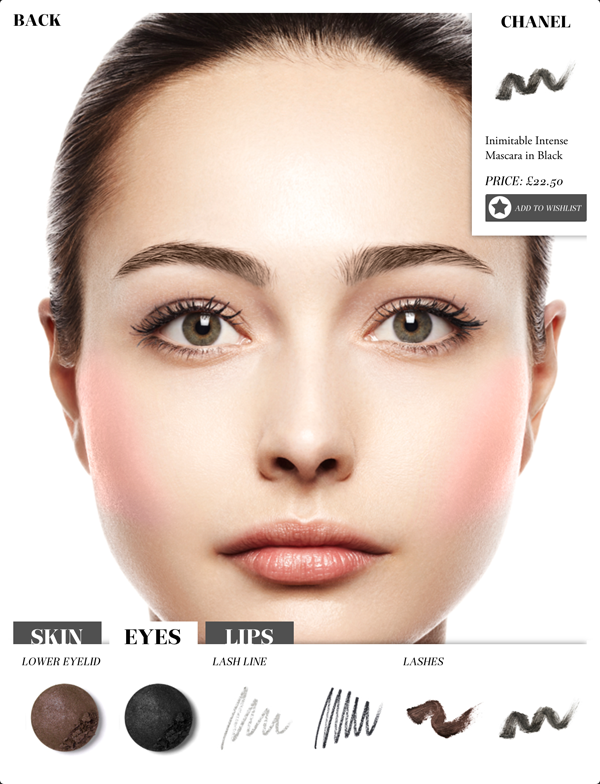 While I believe most women love a good "before and after" shot, the experience is heightened when you're at the helm of the final result. Trouble is, we're not all blessed with the genius of Pat McGrath.
With this in mind, Harrods have integrated a fabulous Make-Up Studio into their iPad app which allows you to play with cosmetics from some of their best luxury lines; Chanel, Tom Ford, et al. As a recent iPad convert (meaning I have been downloading everything I can get my paws on), this app gets a glamorous five stars from me. Unlike the "makeover studio" games that have been around for years, this app uses real cosmetics in real colours and allows you to control how much or little of each product you use as you 'paint' by hand.
Because the Make-Up Studio is something of an 'easter egg' in their free Magazine app, there is also a large range of fashion and beauty spreads to inspire you; all entangled in interactive content and behind-the-scenes footage.
Even more exciting? A fashionable birdy tells me "The Style Studio" is coming shortly. I'll keep you posted!