As fun as it would be to get all Anna Dello Russo on the street style photographers of Fashion Month, covering shows for three different outlets and styling in between means all of my London Fashion Week ensembles had to err on the side of practical. Louboutins out, comfy heels and platform sneakers in. Regardless, I seem to have found a little way to sparkle each day. See the full roundup, below!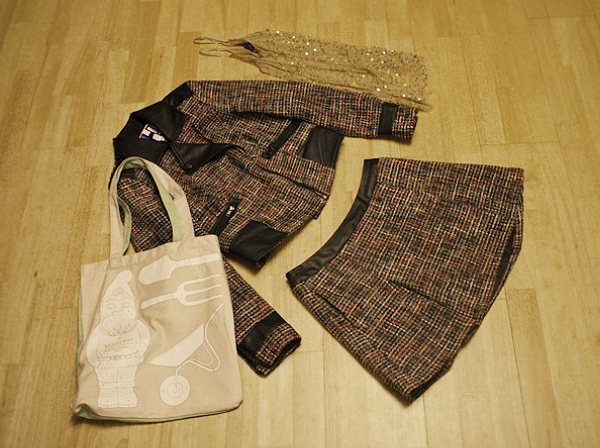 Day One: Jacket and skirt from Henry Holland, old gold sequinned sheer tank, and the official London Fashion Week Spring/Summer 2013 Mulberry tote.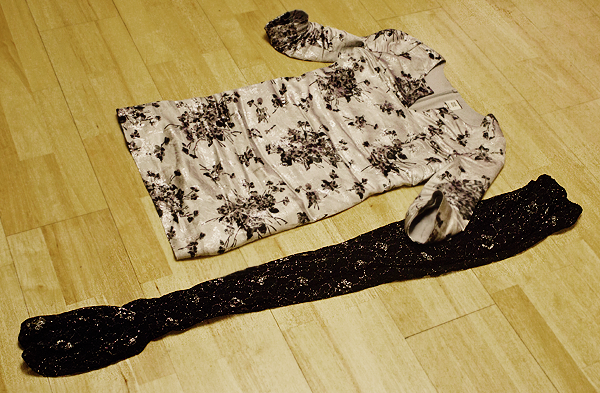 Day Two: Sparkly silver floral shift from Noa Noa and a pair of silver-threaded floral black tights.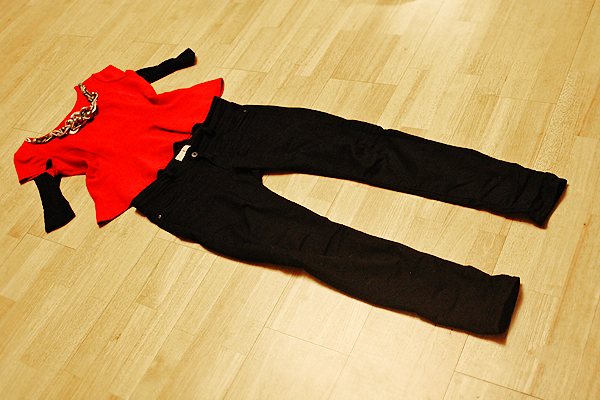 Day Three: Black long-sleeved dance body, black Firetrap jeans, statement necklace by Marc Cain, and a handmade red short-sleeved peplum tee.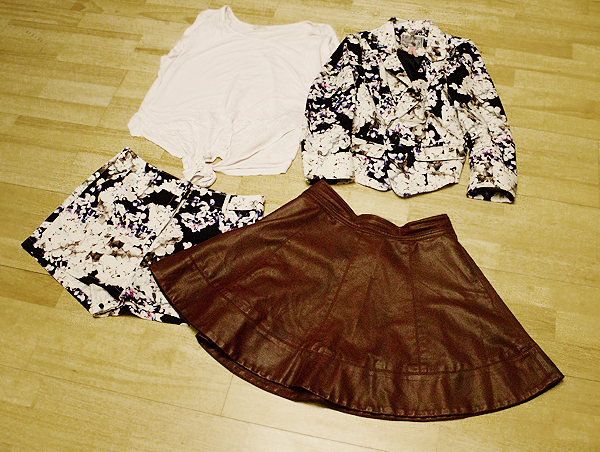 Day Four: Tie-front white tee, burgundy leather skater skirt from River Island, and floral print short suit from Lipsy. I adore the suit but kept the shorts underneath the skirt until the evening as – let's be upfront here – I am a bit too Kardashian-reared to get away with shorts in the daytime.

Day Five: Beta Fashion Queen of Diamonds scarf (in lust with it), crochet knit silk blend cardigan, oversized pink tee, and pastel pink tiered high-waisted skirt.