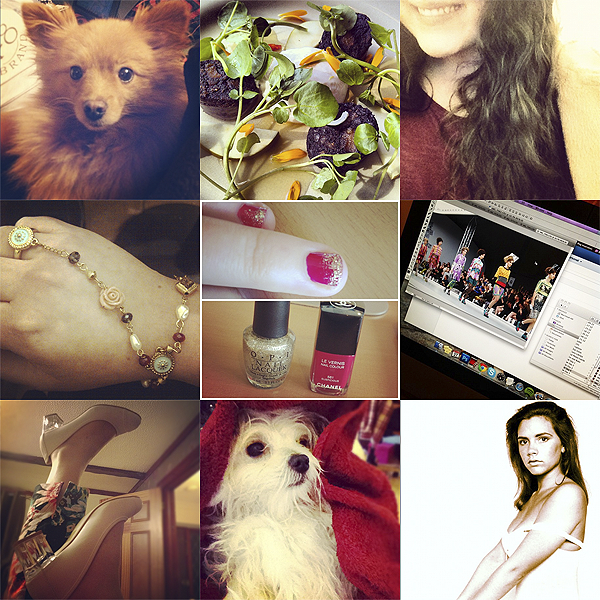 Instagram – top to bottom, left to right:
1. Got sick and my little fox wouldn't leave my side. Familia.
2. Black pudding and quails egg starter from The Pig.
3. Admiring shiny post-coffee teeth.
4. We call this Esmerelda chic.
5. Glitter dusted nails with OPI 'Spark de Triomphe' and Chanel 'Suspicious'.
6. The fabulous life of a blogger.
7. Trying to figure out how to tighten up my new favourite (but too big) heels.
8. I have a totally neurotic knack for giving the puppies baths before they get groomed.
9. Stumbled on this photo of Victoria Beckham in the 90s. Amazing.