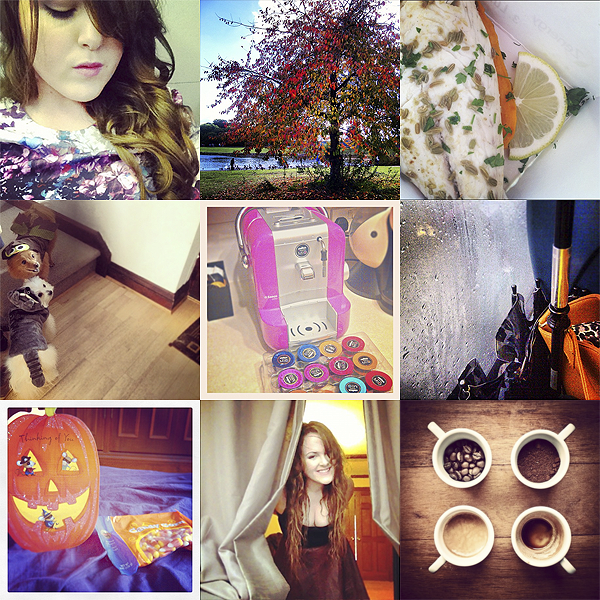 Instagram – top to bottom, left to right:
1. Paul Falltrick are hair geniuses.
2. Sunday's hidden treasure.
3. The seabass, sweet potato and fennel lunch from My Zenergy has to be the best food delivery I've ever received.
4. The babies are trying on their Halloween costumes.
5. The most beautiful pink thing I've ever owned.
6. The rumours are true. London is wet.
7. Early morning delivery from America. I. LOVE. CANDY CORN.
8. Getting ready for Hannah's delightful Camden birthday debauchery.
9. The stuff we call life juice.