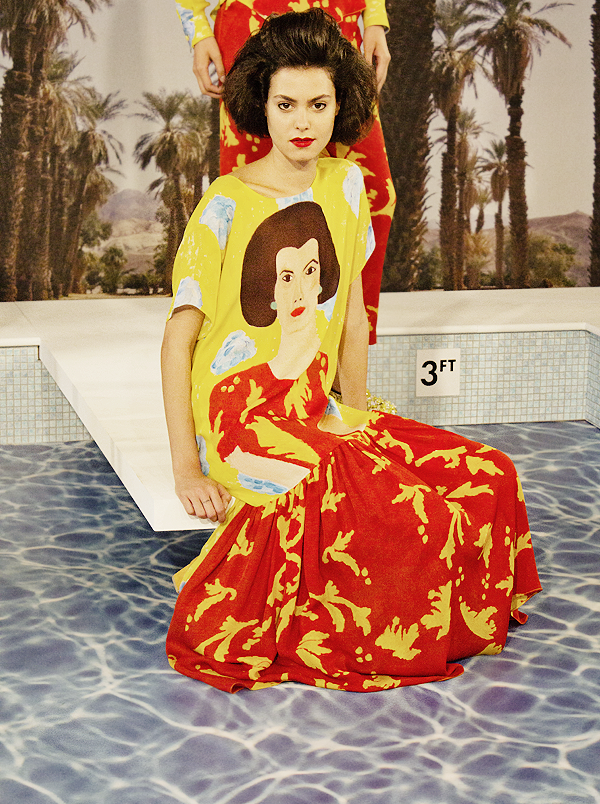 If there was absolutely anything that could cure the effects of a Mad Men detox, Tata Naka's Spring/Summer 2013 collection would be it.
As always, the designers opted for a presentation as opposed to a fashion 'show' – this season set up like a 1950s pool party. For a few hours a handful of bombshell-styled models (including the wonderful Hanna Hultberg) reclined around a makeshift pool and hand-painted deckchairs wearing classic retro silhouettes…with a twist. Instead of a pencil skirt, Tata Naka introduced us to the pencil skirt with embellished sheer panelling. Instead of a playsuit, Tata Naka introduced us to a cut-out sleeve playsuit with a separated collar.
With clashing shows I wasn't able to photograph every look, so I urge you to check Tata Naka's Facebook for the full collection. Apologies to your wallet in advance.