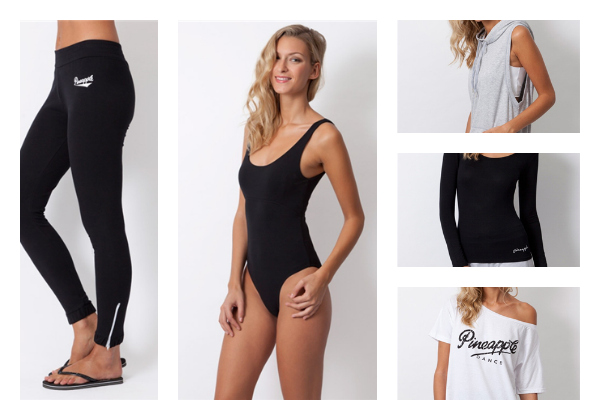 Though I never quite became prima ballerina, I spent most of my childhood thinking the idea was as important to me as it was to Julia Stiles while she wasn't canoodling with a rather sexy and quasi-troubled Sean Patrick Thomas (pretend you don't know what movie I'm talking about). Being that fashion has always been in the forefront of my mind, this 'Prima Dream' always coincided with an obsession over Pineapple dancewear.
While the pointe, tap, and jazz shoes have now been swapped for Louboutins and far too many thigh-high boots, Pineapple still tugs at my heart strings. When it comes to layering (all my 'bodies' are leotards) and general fitness, they are always my port of call.
When it comes to 'fit fashion', what is your preference: clothes designated for sweat or something a bit more Pineapple-y?