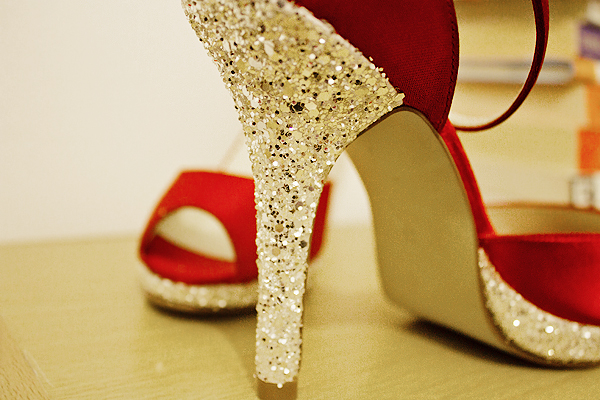 Heads up, mon cheres, new shoes coming through. In all their sparkly glory, these glitter-packed kicks from Rainbow Club's The Colour Studio have become my official shoes for the holiday season. Even better? They have been custom made.
You see, The Colour Studio applies their 'Colourology' ("the study or skill of preparing and mixing colour to an exact match before hand applying to create unique footwear") to match your chosen personal hue to one of their many pre-described heel styles (my choice, the "Helena").
I could not be more happy with the final result and think The Colour Studio experience will be one I utilize for many occasions (gifts, weddings, et al!) to come.