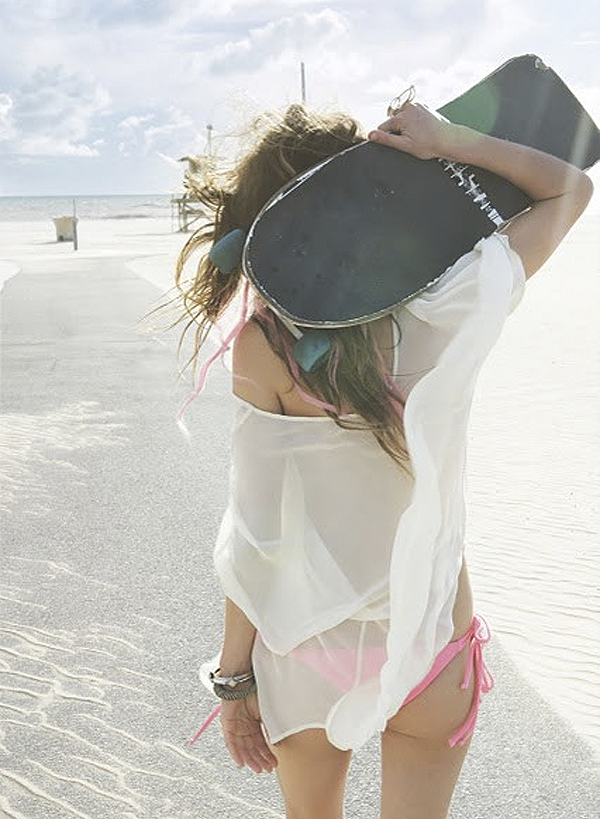 It's easy to feel like thrill seeking is something you should do in your misspent youth (or not at all), but action sports are some of the most rewarding and challenging out there – often surrounded by super supportive communities. It is really never too late to get into action and street sports; they're a great way to keep fit and have a ton of fun. Taking part in something new and challenging can also be real a confidence builder as you develop new skills and venture outside your comfort zone you may discover benefits you'd never expected.
For those looking for a new year's resolution that you'll actually want to keep, this could be it! Here's a quick rundown of some new sports you could dabble in over 2013:
BMX
BMX is a great one for people who are new to action sports because the chances are you've already got the basic skills down – if you can ride a bike you're half way there. There are two main disciplines in BMX; racing and freestyle. If you're interested in learning tricks like wheelies and jumps then a freestyle/park approach will be right for you.
On the flipside, the history of BMX biking lies in track racing which is great fun and really gets you into shape. If you have more of a competitive streak then I would start by looking for a local track club to join. BMX biking massively improves your balance and control too, so there are lots of potential benefits.
Skateboarding
One of the classic action sports (and the one most omnipresent in my high school years), skateboarding is a fun and challenging sport you can practice virtually anywhere. If you think skateboarding loses its cool after high school, I urge you to think again. Organisations like Skateboard Moms Inc show that this dynamic sport is off limits to no one.
Skateboarding has long represented freedom, daring skill, and athleticism, It is also a sport that you can start without too much financial investment, as well. Whereas buying a BMX might set you back a bit, you can pick up for your first skateboard fairly cheaply and get going right away. If you want to go all out, stores like Superdry will have you looking the part in no time – although your skill will no doubt speak for itself before too long.
Snow sports
Unless you're lucky enough to live within easy reach of a snow capped mountain, the chances are snow sports will be a seasonal thing for you. But skiing and snowboarding are some of the most fun sports out there, and they're a great way to see beautiful parts of the world that you might not otherwise visit.
Snow sports are great for people of all abilities because you get a relatively soft landing for those early falls and there will alwaysbe more mountain to explore as you progress and improve. Snowboarding is also a great complement to skateboarding, as you can skateboard in the summer and then escape to the mountains during the winter!
Roller blading
My personal favourite. Instead of going for a jog each day, why not strap on a pair of roller blades? It's a surefire way to engage your core and gives you a fun new way to enjoy your usual running routes. Blading is a another really versatile action sport – if you want to practice speed skating and use it as a fun way to get around that's totally fine, but you can also get some extreme skates and learn grinds and tricks alongside the skateboarders and BMX riders at the parks or on the streets.
Hopefully this has got you feeling inspired to try something new – whether it's BMX biking, skateboarding, snow sports, blading or something else, the important thing is to get out there and have fun.