Sofitel St James, London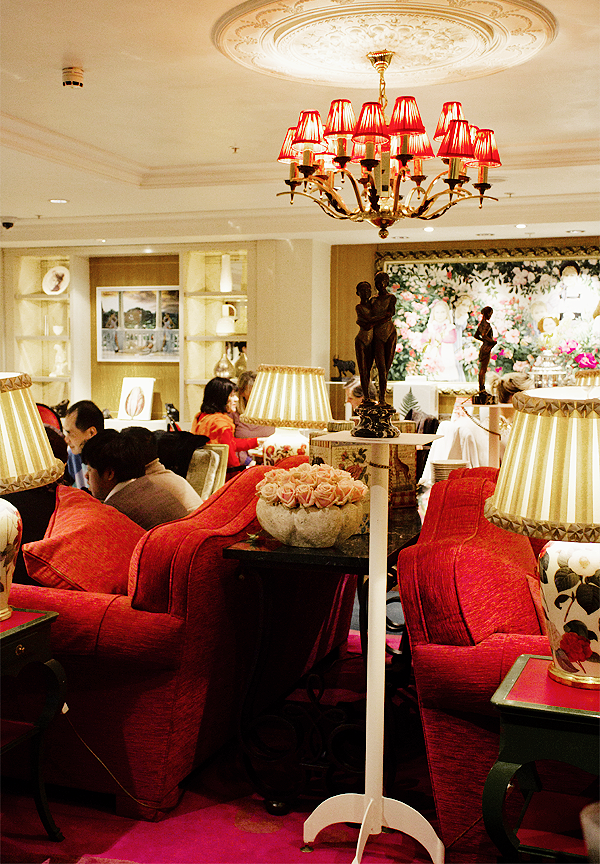 A typical Friday – for me – often includes too many lattes and a lot of obsessive compulsive organising for the week ahead. Last Friday was a completely different experience, thanks to an invite from Sofitel to check out their London landmark hotel.
Just a stones throw from Piccadilly Circus (and virtually everything a tourist would desire to see in London), Sofitel London St James is a five-star hotel which combines traditional British design with contemporary style that is – unmistakably – French. As a grade II listed building – with over 125,000 square feet to explore – myself and two lovely fellow bloggers had quite a lot of ground to explore.
The Spa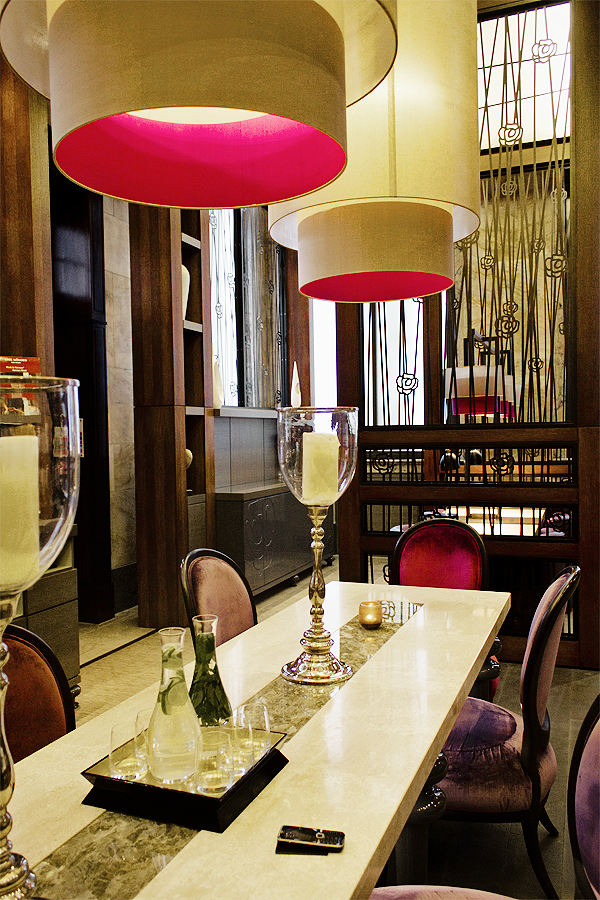 Where better to start than the Sofitel So SPA? Welcomed with tea, we were given the opportunity to explore all three award-winning floors (and all of the original historic features), starting in the escapist's delight; a lower-ground steam room and Jacuzzi area. After bubbling and sweating the morning away, we were each taken to enjoy a treatment of our choice. Considering the long list of options, I settled on an limb-manipulating (yet intensely relaxing) ayurvedic massgae. The thousand-year-old Indian ritual was performed better here than any spa I have sampled, with each stroke of ayurvedic oil relieving waves of tension as if it was the sole duty of my therapist's day. As you would expect from any great massage, it was quite a struggle to stay awake.
The Balcon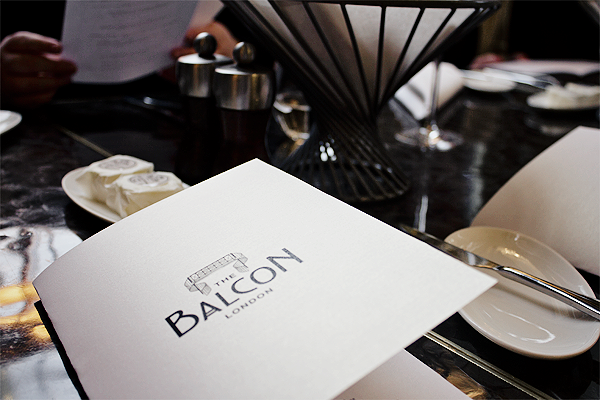 Thankfully, we were invited to enjoy lunch at the hotel's celebrated restaurant, The Balcon, before I ended up napping the day away. After a toast with charcuterie, champagne, and man candy (ahem) in The Balcon's custom-made charcuterie bar, we took our seats in the main restaurant. Underneath high ceilings and a beautifully lit room, I made my selection from their daily menu and found myself quickly presented with my starter of sea scallop custard, a so-green-it-has-to-be-good watercress veloutee, and brioche french toast. Weary of the potential textural delivery of the scallops, I was pleasantly surprised to bite into a dense custard coated with the perfect amount of watercress freshness.
Followed by a unusually man-friendly main of "The Balcon" cottage pie, I was eager to find that the ingredients alone would have made this dish a home-run. Mixing Scottish beef with chanterelle mushrooms and topping it with foie gras? There is not a universe where that wouldn't work. Knowing I was about to be served a pumpkin and spice cake with gingerbread mousse and salted caramel ice cream, I hastily left half of my portion on the plate. A good decision, it turned out, as every dessert at the table was plate-licking perfection.
(In photography, you will also see blackberry financier with green apple sorbet and steamed lemon delicious pudding with honey and yoghurt sauce.)
The Hotel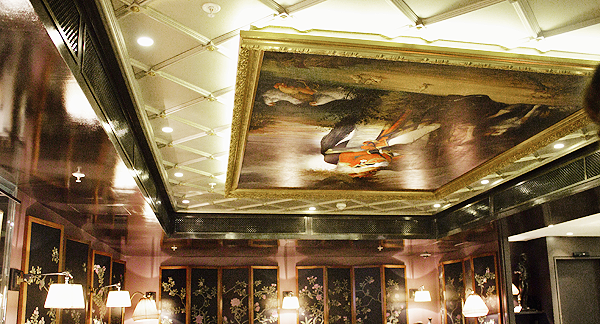 Now filled to the brim, we took an hour or so to explore the rest of the hotel. I immediately fell in lust with the St James Bar; open from 8am to midnight and inspired by Coco Chanel's 1920's Paris apartment, this luxurious space is covered in gold from ceiling (an enormous gold painting of a Rooster refurbished from The Balcon) to floor (ornate gold-threaded carpets). Formerly the headquarters of a Lloyds Bank subsidiary and owned by The Crown Estate, it is quite amazing what they have achieved from an aesthetic standpoint (even keeping the bank's coat of arms).
The rooms are no typical hotel faire, either. Continuing Sofitel's passion for art from lobby to bedroom, spaces like the Royal Suite have been reworked by interior designer Christophe Daudré to the pinnacle of French style. Even ceiling mouldings have been transformed into more contemporary shapes to echo those of the amazing mirror by designer Hubert Legal.
The Rose Lounge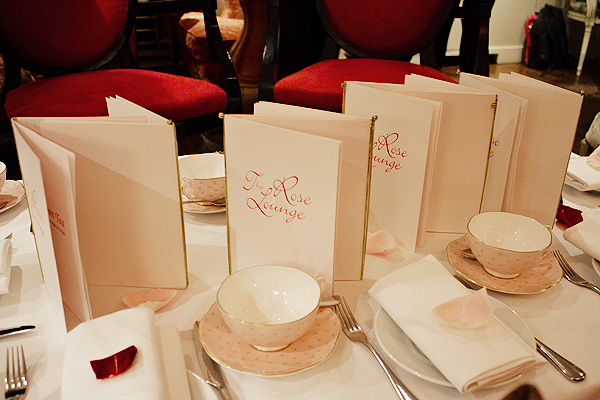 Deciding to end our day with a spot of tea (le summum de l'identité britannique), we stopped in the very opulent Rose Lounge to take ten and enjoy the mood-spiking music of their resident harpist. Still full from lunch, we opted to share a tier or two of fresh scones. Nevertheless, the small touches – like a strawberry jam infused with rose geranium and the availability of my favourite rare white tea – have me itching to return for the full afternoon tea experience.
In fact, I'd like to move in.