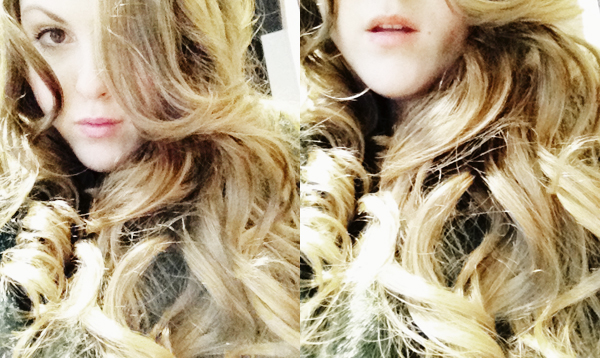 A few days before London Fashion Week the lovely folk at Wella invited me to visit their studios and trial their biggest colour innovation in twenty years, the ILLUMINA COLOR Glossing Service.
Illumina Colour – in contrast to 'regular' colour – is a range of sheer, natural-looking colours which give your hair that incredible luminosity you see above. We're talking 70% more light reflection. Though it is a sheer formulation (like a topcoat for your hair), Illumina is still able to offer great coverage for grey hair if you decide to do the full-on colour (lasting 6-8 weeks) versus only using the glossing service (lasting 2 weeks).
Because I have a super-blended version of ombre hair I didn't want a colour, per se, but did want to get rid of a little bit of brassiness left from months of neglected tresses. Within 10 minutes of being applied, the aforementioned brassiness disappeared and left me with practically perfect hair. As far as professional opinion is considered, I was actually complimented on how beautiful the colour of my hair was by a group of hairdressers later in the week (disclaimer: this never happens). 10 thumbs up.
If you are interested, Illumina Color is available from Wella Professionals nationwide and will be released in six further shades from April 2013.