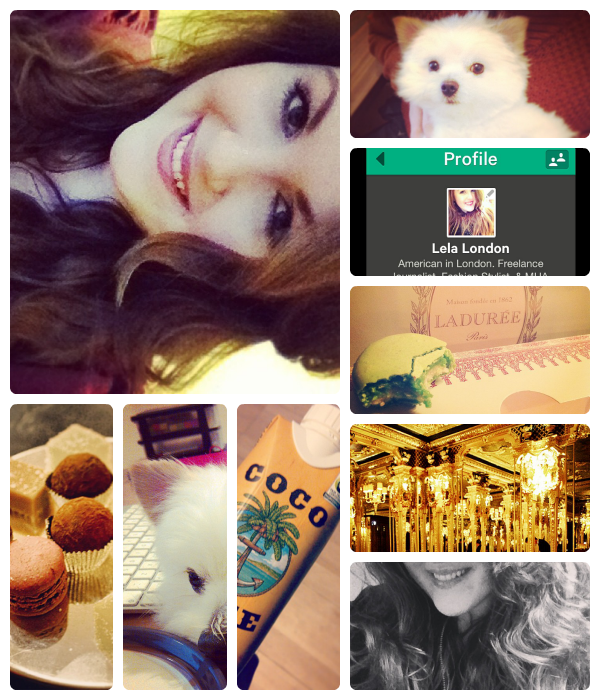 Instagram (@lelalondon) – left to right, top to bottom:
1. Sideways works.
2. We found this bear on the side of the road. We're naming him Waffles.
3. Addicted to Vine.
4. The last – and best – macaron.
5. Well, I never. More macarons.
6. He often pretends to be a cat/owl/human.
7. Absolutely addicted to Coco Cafe.
8. Rather opulent bar hopping for my latest Food for Thought column.
9. A super windswept fotd.
And, of course, I've jumped on the Vine bandwagon. Though I have a few niggles with the much-buzzed-about app, I feel that because it is so supremely easy to use – yet a creative and stop motion haven – Vine is going to find itself getting Instagram-esque traction as soon as the social sharing kinks get worked out.
Vines from the week (click to watch!):
Predicting the future.
The babes have had a spa day. (Cuteness award).
Dinner for you. Dinner for me.
Finishing 12 hours of writing with a little Pitch Perfect.
All nighter that started at Spice Market.
Three hour lunch in 6 seconds. Love you, Tom Aikens.
Meetings with Laduree macarons. It literally gets no better.
Cutting my hair.