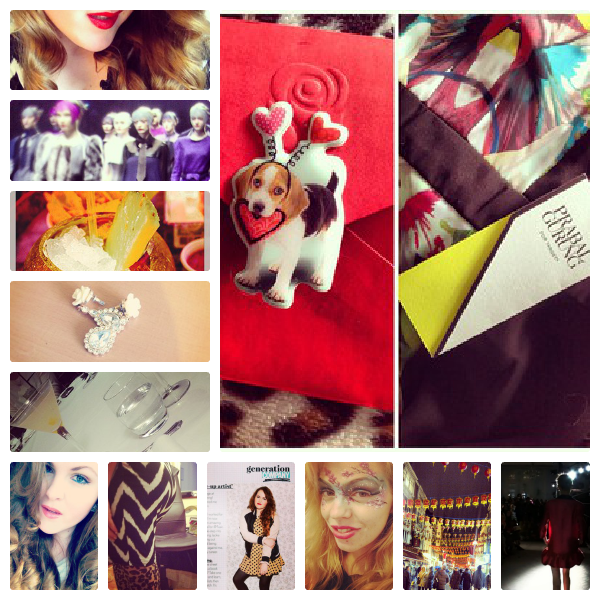 Instagram (@lelalondon) – left to right, top to bottom:
1. 40s, baby. Hair by Giles Robinson for John Frieda. Makeup by LauraDexter for Rimmel London.
2. Prabal Gurung presents from the BFF.
3. Bora Aksu. Boom.
4. Latest 'Food for Thought' on HungerTV.com (read it here!)
5. Workout for your ears.
6. So Instagrammable.
7. LFW: Writing show reports on the go. Tired face kicking in!
8. Dressed like an extra from the Jungle Book tonight.
9. Well. Boom. There I am in Company Magazine.
10. Nicola being a babe at crazy-o-clock a.m.
11. Opium London.
12. I've caught it. Moschino Cheap & Chic fever.
Vines from the week (click to watch!):
Snow.
Buttercup cupcake for ya.
Ghost train.
Getting dressed…alot.
Izabel London dress. Prints attract.
Private cinema for Valentine's Day at the W Hotel.
The finale of KTZ.
Nothing makes me happier than new stationery.
Outfit details.
Have the private bar at One Aldwych to myself for a little work break.
Hanging out at The Aptmt with John Frieda.